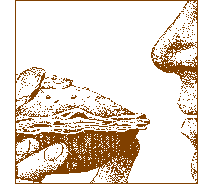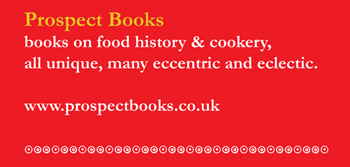 Prospect Books is the pre-eminent list of books concerned with the history of food, and texts from the past on culinary matters. We publish books on cookery, food history, books on gardening and growing, as well as the journal of food history, Petits Propos Culinaires.
Freekeh: Wild Wheat & Ancient Grains is long-listed for the Andre Simon Prize. The Sophie Coe Prize in Food History 2022 is open for entries here: http://sophiecoeprize.wordpress.com
The closing date is Friday 22nd April 2022. The Prize is a whopping £1,500.00. We sell our list through this website, so please enjoy browsing, using the CATALOGUE tab above. Overseas customers, check this website: https://www.bookdepository.com/ for free postage worldwide.
PPC (Petits Propos Culinaires) New subscriptions will start with PPC 121 due in December 2021 To subscribe, use the link. It works for renewals too. Tom Jaine can be contacted about editorial content for PPC at tom.jaine@prospectbooks.co.uk
For all other enquiries, publicity, or new book ideas, please contact catheryn@prospectbooks.co.uk (Catheryn Kilgarriff)
If you are a trade customer, you can download this list of our titles: list 2020.