Prospect Books,

publisher of books

on cookery  & food history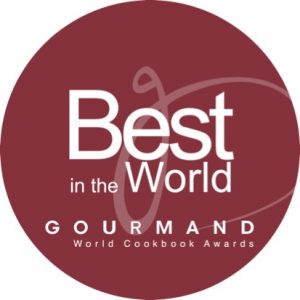 We're still here! We can post books out to you – and we have just printed our new books and they are in.
Eat Your Front Garden by Mat Coward, and Beppina & the Kitchens of Arezzo by Elizabeth Romer – please use the links. Mat Coward's book is ideal for the Spring, and if you are lucky enough to have your own garden, you can wander down your own garden path as often as you like. And Beppina & the Kitchens of Arezzo is how you can go to Italy using time travel.
Josh Sutton's book, Food Worth Fighting For is attracting review attention.
We have also reprinted La Varenne's Cookery, Cooking Apicius, and Geoponika. All of these are in, and can be bought through our website. We will post them out quickly. PPC 116 was sent out in March. One bit of joy for food historians. 
DO SUBSCRIBE TO PETITS PROPOS CULINAIRES. 
 PPC – new subscriptions will start with PPC 117 in summer 2020. To subscribe, use the link. It works for renewals too.
In the Scottish Highlands, Isle Martin had a launch event on the slipway on 28th February for their Seaweed Festival, taking place September 2020. Fiona Bird of Seaweed in the Kitchen was there.
The Proceedings of the Oxford Symposium on Food have been awarded a Gourmand Award – Best in the World, in series  – 2020. The award is for excellence across the series, and congratulations to the editor, Mark McWilliams, and all the contributors.
We love book orders from this site. Please use the Current titles tab under Books/Catalogue on the menu above on this page. We use Parcel Force or couriers, or Royal Mail. Our payments are handled by Pay Pal or by Nochex which takes Visa and Master Card, all other cards except for Amex. 
Tom Jaine can be contacted about editorial content for PPC on tom.jaine@prospectbooks.co.uk
For all other enquiries, publicity, or new book ideas, please contact catheryn@prospectbooks.co.uk (Catheryn Kilgarriff) 
If you are a trade customer, you can download this list of our titles: list 2020 .
| | | |
| --- | --- | --- |
| JOIN OUR MAILING LIST: | | Prospect Books on Twitter. |