Right now, the Oxford Symposium on Food 2021, Food & Imagination, is live, online, with a stellar list of speakers including Margaret Atwood in conversation about Food & Imagination, with Mark McWilliams. The programme is here: https://www.oxfordsymposium.org.uk/
It's summer in England and the cowslips are waist high. The next new book is The Village in the Valley by Corinna Sargood, published 30th June 2021. Corinna illustrated Honey from a Weed by Patience Gray. We sell our list through this website, so please enjoy browsing, using the BOOKS/CATALOGUE tab above https://prospectbooks.co.uk/current-titles/. We also like customers to check out this website: https://www.bookdepository.com/ They offer free postage worldwide also.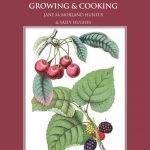 PPC (Petits Propos Culinaires) New subscriptions will start with PPC 120 due in August 2021. To subscribe, use the link. It works for renewals too. Tom Jaine can be contacted about editorial content for PPC at tom.jaine@prospectbooks.co.uk
For all other enquiries, publicity, or new book ideas, please contact catheryn@prospectbooks.co.uk (Catheryn Kilgarriff) 
If you are a trade customer, you can download this list of our titles: list 2020 .
| | | |
| --- | --- | --- |
| JOIN OUR MAILING LIST: | | Prospect Books on Twitter. |