PPC 94 (December 2011)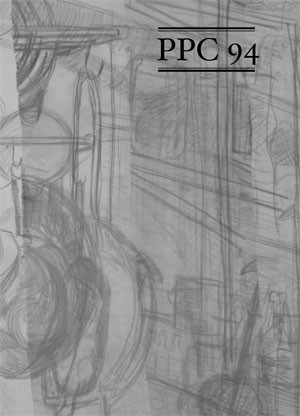 PPC 94 (December 2011)
 

Contents

Buy an individual article as a PDF

| | | |
| --- | --- | --- |
| 13 | Three Poems | Jenny Kingsley |
| 16 | Oil and Water | Paul Dymond |
| 19 | Come Dine with Me | Simon Drew |
| 22 | Grandmother's Cooking: Fond Memories of Yorkshire Food | John Hudson |
| 30 | The Influence of Cookbooks on Domestic Cooks, 1990–2010 | Samantha Bilton |
| 38 | Jewish Cocktail Time: An Introduction to Early Jewish Cookbooks of Ontario | Alexandra Grigorieva |
| 45 | Planting, Harvesting, Hunting, Fishing and Drinking Taboos Observed in Cameroon | Forka Leypey Mathew Fomine |
| 72 | Chitty Culinary Traditions in Melaka, Malaysia | Che Ann Ab. Ghani & Shahrim Ab. Karim |
| 81 | Irish Culinary Manuscripts and Printed Books: A Discussion | Máirtín Mac Con Iomaire & Dorothy Cashman |
| 102 | The Birmingham Balti | Andy Munroe and Matthew O'Callaghan |
| 110 | Book reviews |   |
Preliminaries
NOIRMOUTIER BISTROS
The grande trouvaille of our last French excursion was a book I found in a newsagent on the island of Noirmoutier at the mouth of Loire. We like Noirmoutier, particularly for its great salt and its new potatoes. Its hotels are perfectly adequate and it is lower key than the Ile de Ré (a bourgeois hellhole). The book in question is by Christian Martin, Le Bistro Noirmoutrin, published by himself at 18 euros. It is a history of the 1960s to the 1980s written by a participant in the catering scene from all those years ago. Liberally illustrated, it excites one's fondest memories of eating out in the 1960s. The other day I had to contribute a tiny foreword to a Dartmouth book of recipes and the editors requested that I made it mildly historical. Mild it certainly was, because, of course, our memories of the recent past are so fugitive and I had difficulty summoning up anything useful or unique about the history of Dartmouth restaurants in my lifetime. Most of the people who were cooking and catering in the 1960s and '70s are now dead, often due to their own excesses. It should be a public duty of all those who have good memories to write a book similar to Christian Martin's. It's both good for the soul and excellent for future generations. There is nothing more evanescent than the world of restaurants.
CIDER
After some years, I have managed to produce a passable cider from our small orchard at Allaleigh. When we moved here, we only had dessert apples growing in the walled garden, plus one giant Bramley. A few years ago the local authority had an initiative to promote local varieties of apple. They went as far as producing saplings which you could have free for your own land. We took about a dozen, all Devon cider varieties, and planted them near the house in a field which we had lately purchased. For some seasons their crop was nugatory, but latterly their yield has increased, making it essential that we either find a cider-maker in need of apples, or that we turn cider-makers ourselves. Last year saw our first success, with about 70 litres put away in bottles strong enough to resist any urge to explode, and another 15 litres for immediate consumption. It seems to have aged acceptably. It is drier than we would wish, with less of a fizz, but we begin to enjoy it: and it is at least clean as a whistle. Experiments will continue to achieve a greater secondary fermentation in the bottle (thus fizz) and to stop the fermentation early enough so that residual sugar remains (therefore less dry). I am interested by how careful we are about sterilizing everything before use. What would our farmer-forebears have done? Does this mean that much of their cider was undrinkable because infected or off? I am also impressed by the high price of bottles for the home-brewer. Even the most basic litre bottles with Grolsch-style (swingstopper) tops are nearly £3 a piece. Of course, if you buy by the gross the price rockets downwards. We were also able, courtesy of a kind neighbour, to take advantage of high-tech pressing equipment. I rue that I never went to farm sales to buy some of the old cider-making gear, although it would probably have been on so large a scale that our barn would not hold it. The modern stuff is economic of space, if not of price. The initial pulper makes light work of barrowloads of apples, working on the principle of a garden chipper/shredder, while the press itself is a vertical perforated drum with, at its centre, an inner-tube that expands when hooked up to a garden hose. It expresses the juice faster than the most highly bred cow. Both these machines are German.
LEEDS SYMPOSIUM
The twenty-seventh Leeds Symposium on Food History and Traditions will be held in York on Saturday 21 April 2012. There will be five speakers, including Ivan Day and Eileen White, and the theme will be vegetables, their usage and lore from medieval times onwards. The full programme will be available in mid-January. To add your name to the mailing list, please write to C. Anne Wilson, c/o Brotherton Library, University of Leeds LS2 9JT. <c.a.wilson@Leeds.ac.uk>
COOKBOOK CONFERENCE
February 9–11, 2012 a cookbook conference at the Roger Smith Hotel, 501 Lexington Avenue (not far from Kitchen Arts), New York 10017 is being organized by Cathy Kaufman, Anne Mendelson, Adam Salamone, Bruce Shaw and Andrew Smith. It is looking at the history, production writing and publishing of cookery books, from all angles. Find the website <http://cookbookconf.com> for information and enrolment.
RHUBARBARIA and TRANSLATIONS
Small publishers delight in selling translation rights: indeed, some view them as their financial salvation. Such sales are a rare event here. Helen Saberi's book about Afghanistan has been translated into Dutch and recently Traditional Recipes of Laos was produced in Thai and the original Lao in a very handsome edition. We have often tried to interest people in Honey from a Weed, but it seems the product of an English sensibility and not attractive to either the French, the Italians or the Spanish. Many of our other titles are, in a sense, untranslateable: they pertain very specifically to Britain or a British way of looking at things. Salvation translation is not. However, I managed to sell Rhubarbaria to the small French publisher Ecovie, taking as a swap their book on courgettes which we have recently put out as Cooking with Courgettes. I was delighted to receive copies of their rhubarb book. Another French book which I took on last year, our other autumn title, was Testicles, written by Blandine Vié and translated by Giles MacDonogh. It was a testing venture, for the French manner of discourse is not necessarily our own, and there was a large lexicon or glossary that needed conversion as well. How one makes sense of translating that is problematic. Giles did a wonderful job and the book is as humorous and attractive as it was in the original. We hope that the English will take to it. Currently, the mainstream press are not as excited as I am. For some reason they do not think a book on this topic compulsory reading for all. I wish occasionally that they were more adventurous. At the time of writing, the Americans seem readier to take it their hearts. For one reason or another, inevitably coincidence, translations seem to occupied much of our time this year, from the Greek of Archestratus and Geoponika, through the Middle English of Walter of Bibbesworth and the Corpus Christi College cookery manuscript translated and edited by Constance Hieatt which is going out under the title Cocatrice and Lampray Hay, to Castelvetro's work on the fruit and vegetables of Italy, translated by Gillian Riley, which we are reissuing (but with improvements, though no illustrations) in a very short while.
LUCKY PEACH
There's a new food quarterly in town called Lucky Peach. It's American and emanates from the US restaurant group Momofuku's David Chang (the name Momofuku means lucky peach). You buy it through the McSweeney's website <http://www.mcsweeneys.net/>. It costs $10.00. It is impossibly modern and really quite lavish, very good fun and with top drawer contributors (Harold McGee, Anthony Bourdain and Ruth Reichl). The topic of the issue I purchased is Ramen in all its forms. Absolutely gripping, certainly worth buying again.
THE LAST OF THE ONION MEN
On our hols we bought a book of this title in the librairie in Roscoff. The author is Gwyn Griffiths, and she has put together a charming history with plenty of photos of the onion trade between Brittany and Britain as it was carried on by the Johnnies of Roscoff – often on their bikes, but by the time we knew them in Bath in the '50s and '60s they already had a garage and vans. In the end, of course, the trade got so substantial that they founded their own shipping company: Brittany Ferries – the firm we love to hate. It's a nice little book and costs £5.50; it is nearly unique in being published simultaneously in three languages – Welsh, English and French. Look it up at <www.carreg-gwalch.co.uk>.
EDITIONS DE L'EPURE
The book Testicles was first published in France by this house. It's no suprise to find that they were selected as the best cookery book publisher at the Gourmand World Cookbook Awards in 2008. Their list is not large, it's certainly not only about food, and is extremely striking. They are perhaps best known in France for their small but tall oblong books with the series title Dix façons de préparer. There are now well over a hundred of these, all costing 6.5 euros and all of 24 pages. The typography is deliciously and creatively traditional. Each tiny feuilleton is sewn, not stapled, with a stiff paper cover which is always distinctive for its careful choice of material. It is an object-lesson in design and presentation. They have in fact capitalized on their brand identity and produced other series in similar format. They have one on colours, one on sites remarquables du goût, on Spanish cooking from the restaurant Fogón in Paris, and finally a collection entitled Un produit, un paysage. I brought home with me from Paris a little book they published called Des Tripes & des lettres (20 euros) One quite interesting thing about this house is that they are not shy about their prices: this is a very little book, even though nicely produced in two colours. It reminded me of Mark Crick's Kafka's Soup because the book's point is a series of pastiches or parodies of the giants of world literature writing on matters gastronomic. After each parody is a recipe, sometimes straight, sometimes fantastic, for all sorts of offal, from carp roes to calve's eyes, calve's ears stuffed with pistachio in a salad, to a top-hole calf's liver en papillote. I think Crick has the edge for laughs, but it's clever nonetheless.
MONTBEL
Another French publisher I encountered for the first time this year is also not shy about prices. This is Montbel. It started as a bookshop, founded by Count Émile de Montbel after the War, specializing in books about hunting of all sorts. It has since developed as a publisher as well as bookseller and the interest to cooks is its series Dîners De Chasse, sub-category cuisine & saveurs. These take many of the huntsman's prey as subject for a small but creative recipe book. Examples might be woodcock, venison, partridge, wild boar, pigeon, lark and other little birds, etc., etc., etc. The one I brought home with me was for duck: 96 pages, printed in two colours, with a refined traditional layout, costing 22 euros for a paperback. It is to be recommended.
SOPHIE SCHNEIDEMAN RARE BOOKS
I have received catalogue number 10 from this dealer, one of the very small number still specializing in food and drink books. The books are generally of the rarest, and thus most expensive, but enticing for their range and quality. Her address is 331 Portobello Road, London W10 5SA <ssrbooks.com>.
BOOK REVIEWS
Markham Ellis (General Editor), Richard Coulton, Ben Dew and Matthew Mauger (Volume Editors): Tea and the Tea-Table in Eighteenth-Century England: Pickering & Chatto, 2010, 4 volumes, consolidated index in Vol 4, select bibliography, extensive notes, some b/w illustrations, hardback, £350. Here is a choice item from the Rolls Royce of high-ticket publishers, Pickering and Chatto. It is a miscellany of facsimiles in four large volumes, covering aspects of tea history in the eighteenth century, compiled by a team of historians from Queen Mary University of London. Rarefied enough, you might think, to exclude most readers, but the texts are amazingly varied and have been gathered by the editors in a tour de force of academic research. The result is a veritable treasure trove of rare and important printed documents, edited together with a series of introductions placing them in context. They have not been the subject of such a scholarly study before and very few of the texts have been reprinted since the eighteenth century. I could have done with this publication when embarking on my own short history of tea which was published last year, although the £350 price would have eaten up most, if not all, of my anticipated royalties and with all the wealth of information I may never have finished it. Tea has a long history with adventures and enterprise, smuggling and revolution, literature and social change starting from its Oriental beginnings. When tea first arrived in England in the seventeenth century it was considered a bizarre and exotic drink with a bitter taste, often taken medicinally. It was expensive but soon became a luxury beverage and fashionable at Court. It also attracted the attention of the literary world. For years in the eighteenth century the high price restricted its distribution but when the tax was dramatically reduced at the end of the century everyone could afford to drink tea. It became the favourite beverage and part of our national identity. What is special about these volumes is that they record the British encounter with tea from the early stages to its popular acceptance. This collection takes as its starting point the earliest substantial descriptions of tea as a commodity in the mid-seventeenth century, ending in the early nineteenth century with the discovery of tea plants in Assam in 1823 and the ending of the East India company's monopoly on the tea trade in 1833. In Volume 1: Literary Representations of Tea and the Tea-Table, texts include little known gems of poetry and writing about tea such as Panacea: a Poem upon Tea: in Two Canto's by Nahum Tate (1700); Tea. A Poem, or, Ladies into China-Cups (1729); and The Tea Drinking Wife, and Drunken Husband (1749). Volume 2: Tea in Natural History and Medical Writing, includes important essays such as Thomas Garway's An Exact Description of the Growth, Quality and Vertues of the Leaf Tea (c. 1670), John Ovington's An Essay upon the Nature and qualities of Tea (1699) and 'Monkeys Gathering Tea' by Jean-Baptiste Breton (1812). Tea, Commerce and the East India Company is covered in Volume 3, another fascinating volume which contains, for example, Jonas Hanway's important 'Essay on Tea' (1756) and an extract from Pehr Osbeck's A Voyage to China and the East Indies (1771). Two significant historical events are covered in Volume 4: Tea and Politics – The Boston Tea Party (1773) and the Commutation Act (1784). Included is a piece on the smuggling laws by the Association for the Protection of Trade against SMUGGLING of Tea and Coffee, Chocolate, and Cocoa Nuts, etc. (1780) and a piece entitled Tim Twisting to Dick Twining; or, a Seaman to a Teaman (1785) which was a pamphlet-length response to the previous text in the volume, Observations on the Tea and Window Act, and on the Tea Trade by Richard Twining. The cost of the set (even discounted at £275 from the Canton Book Store) puts it beyond most individual book buyers, even those with an avid interest in tea history, and the target market envisaged by the publisher must be the academic library where interested readers can look forward to many satisfying hours turning over the leaves of tea's extraordinary history. Helen Saberi Setting the Table for Julia Child: Gourmet Dining in America, 1934-1961, David Strauss; John Hopkins University Press 2011, hardcover: ISBN-13: 978-08018-9773-3: 324 pp., notes, index and illustrations, £23.50. In class exercises comparing styles of recipe writing, I was always surprised that American students favoured Mastering the Art of French Cooking (1961) by Simca Beck, Louisette Bertholle and Julia Child, over recipes by, say, Elizabeth David or Claudia Roden – especially when I found Julia Child's recipes unnecessarily specific (who would measure out 1/8 teaspoon salt?) and ran over too many pages. The chapter in David Strauss's book on the collaboration between Beck and Child, and their aim and rationale in writing their cookbook, helps explain this preference. Setting the Table for Julia Child: Gourmet Dining in America, 1934-1961 describes the various means by which Americans were introduced to, and helped to feel comfortable with, wine and French cuisine – and throughout this book French cuisine and gourmet dining are effectively one and the same. The starting date of 1934 marks the beginning of the post-Prohibition era in USA. Strauss points out that French restaurants and gourmet dining clubs flourished in the pre-Prohibition years, but the fourteen-year ban on alcohol not only forced many high-class restaurants to close and dissuaded French chefs from moving to America to work but also left Americans with a taste for cocktails, as opposed to moderate consumption of wine with their meals. Indeed, the adoption of gourmet dining, albeit confined to certain sectors of the population, is as much about accepting and becoming accustomed to drinking wine as about cooking and eating French cuisine. As Strauss notes, 'French wine producers and dealers, eager to stimulate the demand for wine in the United States, supplied the catalyst' for the birth of the 'gourmet movement' in 1934. The next few years saw the creation of new dining clubs – six chapters of the London-based Wine and Food Society, Les Amis d'Escoffier and La Confrerie des Chevaliers du Tastevin – all of which promoted the pleasures of wine, particularly to accompany French cuisine. More dining clubs proliferated after the end of WWII and the return of prosperity, but they tended to focus on occasional extravagant meals to the neglect of the development of a philosophy that valued gourmet dining as an everyday practice, as André Simon, founder of the Wine and Food Society, advocated. In subsequent decades, magazines such as Gourmet: The Magazine of Good Living (first issue 1941) and cookbooks – Louis Diat's Cooking à la Ritz (1941), Samuel Chamberlain's Bouquet de France (1952) – identified French cuisine and culture as 'keys to good living', encouraging travel in France, with recommended wineries and restaurants to visit. The benefit of such travel was the acquisition of cultural capital and an opportunity to move up the social ladder. To a lesser degree, the publications also encouraged home cooking, although the problem with French dishes was that American cooks lacked the requisite culinary skills; in addition, ingredients were often hard to find. This is hardly surprising, given the prevailing 'nutritionist' approach of most American recipes, with their emphasis on vitamins, minerals and calories and reliance on brand-name ingredients. From the very beginning of the 'gourmet movement', according to Strauss, French cuisine was proposed as antithesis to nutritionism but, at least until the 1950s, it remained something of a mystery to home cooks. Julia Child's triumph was to present a extensive set of recipes representing the standards of classical French cuisine in such a way as to make them accessible to the American cook, 'bridging the gap between the French approach to cooking and the realities of supermarket foodways'. The focus of the book is a mere 28 years but Strauss also introduces the 'gourmet advocates' of the nineteenth and early twentieth centuries. Although they reached only a small and affluent audience, American writers such as H. L. Mencken, Julian Street and M. F. K. Fisher, 'clarified French ideas and practices and … laid the groundwork for their adaptation to an American setting'. Astonishingly, while including Brillat-Savarin, he omits Grimod de la Reynière, the father of gastronomic journalism, presumably because his works are available only in French. It is perhaps a consequence of the relatively short span of history covered that the author reports his research in minute and sometimes laborious detail, well supported by a comprehensive index and meticulous end notes. Nevertheless, I would have appreciated more, and a greater variety of, illustrations – in particular, more menus from some of the dining club dinners and from Gourmet magazine. Barbara Santich Erika Janik: Apple: A Global History, 132 pp William Rubel: Bread: A Global History, 160 pp Becky Sue Epstein: Champagne: A Global History, 136 pp Nawal Nasrallah: Dates: A Global History, 136 pp Laura B. Weiss: Ice cream: A Global History, 176 pp Elisabeth Townsend: Lobster: A Global History, 144 pp Fabrizia Lanza: Olive: A Global History, 124 pp Andrew F Smith: Potato: A Global History, 142 pp Here are the latest titles (2011) from Reaktion Books' Edible Series which earlier this year won a special commendation at the prestigious Andre Simon Food and Drink Awards. All are as interesting, varied and entertaining as previous titles in the series and all charmingly illustrated throughout. They provide a delicious mezze with everyday staple foods such as Bread and Potato to the luxury of Champagne and Lobster. These neat, attractive, well researched books make perfect gifts and will appeal to cooks and food historians alike. All are hardback at £9.99, except Bread which is £10.99. It is appropriate to start with Champagne, a symbol for celebration, followed by Lobster, a luxury food and one we usually reserve for special occasions or celebrations. Bread, Olives and Potato follow and to finish off Dates, Apple and that all time favourite treat, a celebratory dessert of Ice cream. In Champagne Becky Sue Epstein, author and journalist in the fields of wine, spirits, food and travel, takes us on a history tour of that most bubbly and celebratory of wines starting with the story of the first modern French sparkling wines produced by monks in Languedoc in 1516. She also reveals the stories of the people who made champagne famous and explains the fiercely guarded right to use the 'champagne' name. We visit vineyards around the world which produce other sparkling wines such as sekt, cava and prosecco. The science behind the bubbles is explained and there is a very useful section on how to buy, store and serve champagne. Recipes include classic champagne and sparkling wine cocktails including my own favourites: the Champagne cocktail; Bellini and Buck's Fizz and there is one for those who like to live dangerously – Death in the Afternoon - a cocktail of absinthe and champagne. Lobster is a luxury food. But this has not always been the case. In Lobster Elisabeth Townsend, food, travel and wine writer, explains how lobster was transformed from pauper's or peasant food into a status symbol for the rich. She chronicles the history of the lobster from the 110 million year old relic of a spiny lobster discovered in 1995 in Mexico to the present day. The controversy about the humane killing of lobsters is also addressed. Recipes are divided into historical and modern recipes, starting with two spiny lobster recipes from Apicius (late fourth to fifth century ad). Other interesting recipes follow such as Robert May's 'To pickle Lobsters', Anne Gibbons Gardiner's recipe for Lobster Pie, Eliza Acton's Lobster Butter and Fannie Farmer's Lobster Bisque, finishing off with that iconic dish Lobster Thermidor. Dating back approximately 20,000 years, bread has evolved into many shapes and forms. William Rubel, an independent food historian, chronicles not only the history but also describes the many different kinds of bread from the earliest (loaves and rolls have been found in ancient Egyptian tombs and excavated from ovens in Pompeii that were buried when Vesuvius erupted in ad 79) to the myriad types today from the artisan crusty sourdough loaf to the 'sliced white' on sale in our supermarkets. There is a glossary describing 100 types of bread from around the world ranging from the French baguette to the German Brötchen, Jewish challah to Indian chapatti and Mexican pan dulce to Italian panettone. For those who like to bake their own bread the Recipe Section will be an inspiration. Recipes include rare items such as Basic Horse-bread, Flatbreads from pulses, and Manchet, a medieval loaf still popular in the seventeenth century. Culinary historian Andrew Smith tells the story of the humble potato from its obscure pre-Columbian beginnings in the Andes in South America to its present day global popularity as a staple food. There are chapters on the Wild and Domesticated Potato, the Potato Diaspora, The European potato famine and there are chapters on The Culinary Potato (there are some good recipes here and potato dishes such as potato salad, fritters, pancakes, Latkes, Hash Browns, Home Fries and Rosti are examined. Chips and fries, mashed, dumplings and soups, stews and chowders, bread and cake also feature), the Commercial Potato (where potato chips or crisps and other potato products are discussed) and a fun one on the Cultural Potato (the Artistic potato, Potato slang, the Playful potato, the Musical Potato and Potato politics). Smith concludes on a more serious note with the Global Potato Today and Tomorrow. From the cook's point of view the lowly spud is very versatile and the author gives varied recipes in from scalloped, mashed, stir-fried and some interesting ones to try from around the world – Mexican Chorizo con Papa, a kind of sausage hash, Chinese Potato Chip Dinner, Scottish Tattie Scones and Vinegrette, a Russian Potato Salad. In Olive Fabrizia Lanza, food scholar and owner of a cooking school in Sicily, traces the history of the olive from its ancient roots to the present day. There is a chapter on the olive in ritual and how olives and their oil have played their part in myths and legends. Harvesting, pressing and curing are explained as is the olive's role as part of the popular and healthy Mediterranean diet. There is also a useful, albeit short, appendix of some olive varieties. The Recipe section includes some interesting recipes including historical ones for curing olives, salads such as Caponata, sauces including Bagna cauda, pastes and main dishes such as spaghetti aglio, olio e peperoncino and Moroccan Lamb Tagine with Prunes and Olives. Dates are an important dietary staple in the Middle East and can be eaten fresh or dried as a dessert or snack but celebration also features in their history. In Dates Nawal Nasrallah, an independent researcher and food writer who draws on her experience of growing up in the lands of ancient Mesopotamia, tells us that the biggest date celebration in the world is the National Date Festival held in Indio in southern California and that during Ramadan in Egypt when consumption of dates reaches its highest level because of fasting by Muslims, fruit vendors nickname excellent varieties of date after celebrities, be they movie stars or football players. Nasrallah weaves into her informative account of the history of the date and date palm from its land of origin in ancient Mesopotamia to the distant countries of Australia, USA and Spain where it is now also cultivated. She includes stories, anecdotes, spiritual and religious rituals, myths and legends. Also explained is how the date palm came to be a symbol if the Tree of Life and how it is associated with the ancient goddess Ishtar and the moon. Recipes include an historical one for date syrup (dibs) from the thirteenth-century Arab botanist Ibn al-Baytar to a modern recipe, Cupid's Omelet, a traditional Middle Eastern dish, believed to be an aphrodisiac. In Apple, freelance writer and radio producer Erika Janik traces the development and history of the apple from its wild origins in the mountains near Alma Ata (which means 'Father of Apples') in Kazakhstan to the global apple and the orchards of North America where some 14,000 apple varieties have been named over the last four centuries. Legends feature in Chapter Two and Janik tells the story of the Garden of Eden, recounts a number of myths and folk traditions involving love, courtship and marriage and fertility, tells the tale of the heroic William Tell and relates the story of folk hero Johnny Appleseed plus much more. Apples are not just for eating, they make good drinks too including cider. There is a whole chapter on cider and its history. Also discussed are the wholesome and health giving properties of apples. There is a glossary describing a selection of apples such as Ambri, native to Kashmir, the English Cox's Orange Pippin, Kinsei of Japan and Rome Beauty of the United States. The recipe section includes recipes of old favourites such as apple pie and tarte tatin and some more unusual ones including Mexican sautéed apples and eggs. Ice cream is another food strongly identified with celebration. Once considered a novel treat for the rich and the élite, ice cream has become popular all over the world. Laura Weiss, a journalist who specializes in food, travel and lifestyle, takes us on an exuberant journey narrating ice cream's beginnings in ancient China when it is thought that emperors of the Tang dynasty were the first to feast on a frozen milk-like confection to modern day mass-market ice creams. Along the way we encounter English kings, former slaves, women inventors, shrewd entrepreneurs, Italian immigrant hokey-pokey ice cream vendors, and a gourmand American First Lady. Weiss tells the tale of iced sherbets made in the Middle East to the soda fountains of the USA and the invention of the sundae and the ice cream cone. The recipes are as varied and vibrant as the history and include Mary Eales's Ice cream from 1733 to Purple Cow of 1946 and unusual modern recipes such as sweet corn ice cream and smoked salmon ice-cream. Helen Saberi Henry Notaker: Printed Cookbooks in Europe, 1470-1700: New Castle, DE, USA & Houten (Utrecht), The Netherlands: Oak Knoll Press & HES & De Graaf: 2010, hardcover, ISBN 9781584562535 (USA), 9789061942702 (Europe) c. £104. As Henry Notaker points out in his preface, this bibliography comes at a time when food history is becoming an academic subject (to its detriment in my view), when book and literary historians are beginning to study practical and didactic books seriously, and cookery books are increasingly collected. For all these interests, a decent bibliography is essential. This book fulfils that need. It will, I am sure, become a collector's item in its own right for it is a handsome volume, well printed in a pleasing font on cream-coloured paper with each entry well set out. It covers slightly more than 100 different titles and about 650 editions printed in Europe between 1470 and 1700. The decision to arrange the chapters by language, from Catalan to Swedish, is sensible – Notaker thus avoids the problem of coping with shifting European borders. Such an arrangement highlights big differences in the number of early cookbooks printed in each language: 78 different titles appeared in English; across the North Sea, the Dutch had only 13; in French there were 36, and only one Hungarian title, in 1695, is listed. Faced with the problem of defining a cookbook, Notaker has adopted this definition: a book with about two-thirds about food and at least 40 to 50 per cent in recipe form. (A pragmatic solution but one has to draw the line somewhere.) In the case of encyclopaedic works which include a fair amount of food he has relaxed this rule and made some 'personal and subjective' decisions on what to include. The bibliographic content of each entry is meticulous and will be of great service to everyone whose research involves cookbooks. In the course of his research Notaker has extended bibliographical knowledge and has corrected many errors. He has found '7 titles and almost 50 editions never before recorded in any bibliography, only in the catalogues of their respective libraries'. Most of the entries have references to earlier bibliographies – four pages of them are listed – and quite a few errors in these are corrected, as well as some instances of incorrect library cataloguing. In addition to the catalogue, the book has a 19-page introduction with some perceptive remarks on the printed cookbook and culinary development, as a source for food history, and the place of women in developing culinary literature. At the back are lists of bibliographical reference works, libraries, and background literature. Four indices, arranged under names, titles, chronology, and geography, cover all the ways one might want to use the book. Browsing idly through the book I was saddened by the frequency with which books previously in libraries had disappeared. The Staatsbibliothek, Berlin has several in this category, as has the British Museum. In both cases the reason is that they were destroyed in the Second World War. A copy of the first German cookbook, said to be in a library in Austria, '…could not be found in 1939. The librarian in Lambach confirms in 2005 that the book is still not found.' The supposition that libraries are the safest repositories for rare books is tested by such worrying information. The Second World War may be receding into history but the fate of the National Library in Sarajevo more recently shows the fragility of big libraries in wartime. One well-known feature of published cookbooks is the frequency with which authors 'borrowed' recipes from previously published works. Notaker finds 'at least 20 of the 100 titles before 1700 are compilations or plagiarisms'. His careful research allows the reader to trace the influence of one cookbook on another. He notes that an even larger number, '20 to 30 are translations or partly translations of cookbooks in other languages, representing between 15 to 20 per cent of the total number of editions'. The pan-European scope of the book allows us to trace the influence of individual cookbooks across the continent. Take the example of the 'encyclopaedia' with some food and cookery in it, written by Charles Estienne and published first in Latin as Praedium Rusticum in Paris in 1554. In 1564 it was translated into French as L'agriculture et maison rustique; in 1566 a Dutch translation was published by Plantin in Antwerp; an Italian edition appeared in Venice in 1581; a German edition of 1579 was printed in Strasburg; and it came to England in 1600 as the Maison Rustique or the Countrie Farme in a translation of one of the later French editions. In the case of some Latin cookbooks, the language stays the same but the trail of editions leads us all over Europe: 24 Latin editions of the oldest work in the book, Platina's De honesta voluptate published between 1470 and 1541 have been traced, printed in Italy, Germany, the Low Countries, France, and Switzerland. Many of the individual entries have brief descriptions of the book, including its main contents. Here one can also discover interesting nuggets of information: the earliest Danish cookbook has a religious defence of cookery based on the writings of Martin Luther; a sixteenth century Czech cookbook has a preface citing the Bible as justification for cook books. Notaker, in the Preface, tells us he has visited libraries all over Europe and the United States, as well as corresponding with librarians and the list of librarians acknowledged on pages viii and ix is testimony to his industry. Inevitably, he has not inspected every book listed in detail and there are occasional glitches. For instance, the food content in the first English edition of the Maison Rustique referred to above is described thus : 'There are recipes for confectionary in the fourth of its seven parts.' There are no recipes in part Four. Chapter 50 in part Three is on preserving fruits and includes confectionary; the fifth part has chapters on bread, pastry, and baking. But this is a minor quibble, set against all the good points of this book – its elegance, comprehensiveness, detail, and utility. I am sure it will remain a standard work for many years to come. Malcolm Thick The following is the text of a review that I submitted to the Guardian in November: Mark Kurlansky: Edible Stories: A Novel about Food in Sixteen Courses: Gibson Square, 2011: 272 pp., ISBN 978-1906142-87-2. Paperback. £9.99 We are mostly agreed that food and its consumption forms a central part of our negotiation of the human condition. Novelists and others have long recognized the fact. Rabelais revelled in its symbolic and comedic potential, as did Surtees when dissecting the country-meets-city society of Victorian England. When a diarist such as Michel de Montaigne takes the same care describing the tables of sixteenth-century Germany and Italy as he does their art and architecture we know we are in the presence of someone with his priorities in the correct, even if occasionally banal, order. But authors such as these are not in the grip of the obsession which some might think at play in modern fiction and other formats that have been colonized by foodists and foodism. Foodists seem to think our eating habits the sole arbiter of character, relationship, culture, history and much else besides. Tempered with a little sex, a description of dinner followed by breakfast will be all that's required to keep the plot motoring and our curiosity at full height. Mark Kurlansky is a foodist par excellence. His histories of cod and of salt encapsulated the north Atlantic and much else besides in two giant ingredients. They were deft and entertaining essays linking our guts to wider culture, politics and economics. Here he resorts to fiction with food as the big metaphor. A novel in sixteen courses, he says, but not so much a banquet as a day-long graze, for the continuity does not make up a meal (not even a tedious tasting menu of modern restauration) but rather a number of episodic snacks, often tenuously linked – but always, always, ending up on the plate. The protagonist, one Robert Eggle, falls into a hole, suffering a triple loss of memory, taste and smell. The big joke is that over the next few months or years – time is rather vague in this story, rather like the seventeenth-century recipe writer Sir Kenelm Digby's, who would time his cooking by the recitation of the Lord's Prayer – he becomes America's number one food guru, perhaps because his description of organoleptic qualities is reduced to texture, temperature and residual saltiness. A novel simplicity in a world of endless pretension. His progress to this gastronomic eminence is rarely followed in detail, the reader merely alerted to these new dimensions to his career (it is never clear what job he held before he lost his memory) by hints and echoes as we progress, course by course, through other episodes of other lives. What is odd about all this, even from the facts laid out here, is that a mighty subject – the loss of memory and identity – is reduced to a fiddle-faddle at table. For some inexplicable reason, Eggle never tells his wife what happened, but just bobs along as before. You feel that the foodist's obsession has run riot: reality no longer on the table. Suspending disbelief, enjoy the subsequent jeux d'esprit for what they are: tiny fantasies about some foodstuff or another. The wit is nicely low key, but ever present, the stately dance of characters appearing and reappearing in disparate situations always teasing and worth a smile. There are some good lines, not least attending the Jewish rapper Big Biscuit who died weighing 475 pounds at 27 after his double platinum hit 'Chew It!', but also taking in aspects of over-indulgence in espressos and its link to terrorism, oysters and sex (when aren't they sexy?), cholent and sabbath observance, and food and the memory as seen through the eyes of a northwestern Native American and her fish eye soup. It's a good day's tasting, resolutely American, but not without resonance for us too. My only worry was his deployment of a 1968 vintage Bordeaux as the acme of all clarets. 1968 was a non-year, a disaster. What's he trying to tell us? Is this a tease to test us foodies? Or is he being stupid? Sally Butcher: Veggiestan: a vegetable lover's tour of the middle east: Anova Books, 2011, 271 pp., hardback, £25. Readers familiar with our own publication, Persia in Peckham, will greet this second book by Sally Butcher from a more established publisher as of an old friend. Sally Butcher's tone is here in spades in a collection of vegetable, or perhaps vegetarian, recipes from every Middle Eastern country, not just Iran. There is certainly much to challenge the enquiring cook but practicality is always considered so you are not faced with impossibilities. A nice production and a nice book. Angela Hartnett: A Taste of Home: 200 Quick and Easy Recipes: Ebury Press, 2011, 288 pp., hardback: £25. When the Guardian took on this star chef to produce a weekly recipe, we did find that we were very rarely inspired to rush out, buy the goods and do the business. But many of our acquaintance are in her favour and these recipes will certainly give an edge to supper. They are not difficult. Carolyn Steedman: Labours Lost: Domestic Service and the Making of Modern England: Cambridge University Press, 2009, 426 pp., paperback. The author of this book has been much acclaimed for her earlier titles Master and Servant: Love and Labour in the Industrial Age and Dust. In the present volume she continues to mine the vein of service in the eighteenth-century. In essence it addresses the questions of who did people think were servants, how were servants counted as part of the general population and the legal and legislative answers that may have been provoked by these questions. There is also a historiographical angle which is best described as a plea to historians of the working class to include the servant population as an integral part of that class. These are questions worth asking although some of the answers can stretch the patience. The author must be praised however for her energetic investigation of large numbers of local record offices. This means she has brought to light some really interesting records which are thought-provoking in every way. The absolute star of these are the Bishops Lydeard, in Somerset, household and farm accounts kept by a lady named Frances Hamilton (1742–1802) – we'll pass over her being indexed as 'Francis' not 'Frances'. By concentrating on the particular and the local she does bring to life some really interesting details about the eighteenth-century family unit, so agin worth recommending. There is a chapter on food and the diet of both the poor and the servant classes which is also worth reading. Peter Atkins: Liquid Materialities: A History of Milk, Science and the Law: Ashgate Publishing Ltd, 2010, 356 pp., hardback. Deborah Valenze: Milk: A Local and Global History: Yale University Press, 2011, 365 pp., hardback. The first of these two books cost me much time and no little distress. It would perhaps be self-indulgent to describe in too much detail the mental processes the book excited, suffice it to say that it all derived from the author's insistence on the concept 'material culture'. Material culture is a cant phrase much loved by archeologists and fast being absorbed into a wider field peopled by historians, sociologists and that ilk, particularly geographers (Professor Atkins's discipline). In short it is the construction of quite large superstructures of supposition on the basis if objects that may be held in the hand or viewed by the eye. The radio series on a hundred objects in the British Museum was an exemplar that caught the imagination of the public as a whole. Take a coin, or a pot, what have you and describe a culture, a society and any number of non-material aspects that you could care to think of. Your hypotheses go swimmingly until someone produces another object which proves them baseless. So it is a hazardous but very creative way of dealing with evidence. Professor Atkins has decided to insist on milk as an object so as to better describe its history without compromising his account by losing sight of the thing described: buried as it otherwise might be beneath mountains of human presumption and inter-reaction. He introduces his material culture theories in the first part of his book leaving many normal people, outside academe, goggle-eyed with disbelief. Among other intellectual constructs he introduces for our delectation are actor network theory, conventions theory, post structural social theory, historical ontology, historical epistemology and deriving from that epistemic contextualization and spacially contingent epistemologies. It could be said, however, that he is right that you need to define quite closely what is meant by the word 'milk'. It was a very fluid definition and his description in this volume of how it was gradually tied down by the legislature and the bureaucracy of England is both detailed and interesting. His acccount too of the scientific explorations of milk leading to a more cogent definition in the first half of the twentieth century is detailed and almost gripping. I was so shocked by this encounter with modern theorizing that I had to retreat to full re-reading of Gibbon's Decline and Fall I needed the comfort of proper history and of course got it in spades. Worried that I was foolishly obscurantist, I also took a full subscription of Past & Present. In my youth this was the most avant garde of historical journals, inspired by Annales, and I thought I would see if it too was drowned in an ocean of theorizing. Rather to my comfort, I found it quite straightforward and thought that perhaps Professor Atkins was an extreme example. By way of contrast Yale University Press has brought out a new history of milk which might appeal to the generalists amongst us. It claims to be more of a world history though obviously concentrating on the English-speaking world and is a readable and useful summary of the whole business from pre-history to the latter-day dairy industry in India. I recommend it. Alice L. McLean: Aesthetic Pleasure in Twentieth-Century Women's Food Writing: The Innovative Appetites of M.F.K. Fisher, Alice B. Toklas and Elizabeth David: Routledge, 2012, 207 pp., hardback: £80.00. This probably takes first prize for bold pricing but is a pleasing consideration of the works of M.F.K. Fisher, Alice B. Toklas and Elizabeth David. Allowance must be made for a certain amount of lit. crit. discourse and I don't think there is any revelation that will make those really familiar with the subjects' works. However, rather like reading reviews of television programmes that you saw last night, it is not unenjoyable to revisit these books in the company of an intelligent reader. Benoist Simmat and Philippe Bercovici: Robert Parker: Les Sept Péchés Capiteux: 12 Bis, 2010, 64 pp., hardback. This is a wonderful Asterix-like account of the Roberts Parker phenomenon told by a pair of doubting Frenchmen. Although a cartoon or bande dessinée, it actually manages to pack in a lot of useful information as well as making you split your sides. Really good stuff. Robert Dirks: Come and Get It: Mcdonaldization and the disappearance of Local Food From a Central Illinois Community: McLean County Historical Society, 2011, 364 pp., paperback. Here is a local publication that is certainly worth inspection. It gets down and dirty among the small towns and suburbs of Illinois and offers a coherent account of restaurants and food supply in the Bloomington part of the state. Excellent reading. Daniëlle De Vooght: Royal Taste: Food, Power and Status at the European Courts After 1789: Ashgate Publishing Ltd, 2011, 245 pp., hardback: £65.00. This is the 2008 proceedings of the European Social Science History Conference. The contributors are all tenured academics. Readers might be surprised to see methods that have been deployed on early modern society here used to analyze court behaviour up to an including the turn of the twentieth century. There are some surprising intellectual constructs including an analysis of dinners given by King Leopold II of Belgium but we also have some quite specific pieces, for example the consumption of wine over the period 1760-1861 at the English court. There is quite an eye-opener in Rengenier Rittersma's paper on the use of the truffle as promotional gift by the Savoy dynasty in the eighteenth century. Ranging further afield, there's a piece on royal and aristocratic dining in Russia, and one on the modernization of official banquets under the Ottomans. James Symonds, ed: Table Settings: The Material Culture and Social Context of Dining AD 1700–1900: Oxbow Books, 2010, 189 pp., hardback. Here we have another contribution to the material cultures debate. In this case it takes the form of conference proceedings actually held viva voce some years ago in 2004. It includes papers on Staffordshire pottery in the eighteenth century; cutlers' catalogues; seventeenth-century chocolate by Anne Gray; the annual feast of the Company of Cutlers in Sheffield; the fitting out of Endcliffe Hall in the nineteenth century by a Sheffield industrialist; archaeological investigations of a Massachussetts farmhouse and what it tells us about their domestic and culinary arrangements; gender and dining in nineteenth-century New York; the Welsh dresser; archaeological investigations of workers' cottages from nineteenth-century Cheshire, and a few more. The equipment of dining is always interesting and fortunately these papers do not blind you with too much science or theorizing, but help the simple-minded add context to mere facts. David Friedman and Elizabeth Cook: How to Milk an Almond, Stuff an Egg and Armor a Turnip: A Thousand Years of Recipes: Self Published, 2011, 158 pp., paperback. This privately published book (available on-line from https://www.createspace.com/3565795) is an outgrowth of The Society for Creative Anachronism, i.e. re-enactors and reconstructionists. What we have here are lots of medieval recipes which are translated and referenced (but not commented on) and a modern version of each with quantities and times. Half the book is European and half Arab and Middle Eastern. There is also a page of Indian and Chinese. Those who go in for reconstructionist cooking will welcome a further take on recipes they may already know, so for that reason if no other, the volume is welcome. Rose Prince: The Good Food Producers Guide 2010: Hardie Grant Books, 2010, 398 pp., paperback: £14.99. This is a guide book I had never come across before and is an impressive achievement for one person. It could be a useful addition to your telephone table if you're planning an expedition anywhere, although the Internet will always be the first port of call if you're shopping by mail. The series continues, I have not yet bought the current issue. Mrs C. F. Leyel and Miss Olga Hartley: The Gentle Art of Cookery: Quadrille Publishing, 2011, 446 pp., hardback: £14.99. Everyone probably owns Mrs Leyel and Miss Hartley, but their fame is such that they have been thought worth reviving in a new series called Classic Voices in Food published by Quadrille. The first wave also includes Eliza Acton, Madam Prunier and Marcel Boulestin. They are issued without dustwrappers on decent paper, with nicely clear typography (I wish, however, they hadn't used underlining and in fact the original is nicely clearer). The chief point of interest is that a mainstream publisher thinks it's worth reprinting these raves from the grave. Perhaps their skills of marketing will turn what might be quite a chancy venture into a roaring success. You can, after all, buy all these second-hand for well under a fiver. Michael Brown: Moonlighting: Tales and Misadventures of a Working Life with Eels: Merlin Unwin Books, 2011, 255 pp., Hardback: £15.99. Michael Brown is the founder and chief executive of Brown & Forest, a smokery in Somerset that specializes in eels. This volume recounts his career from his first steps in the marshy wastes of the River Parrott. His memory is certainly better than mine and he seems able to summon up the slightest negotiation that might have taken place at midnight when the tide was running some forty years ago. Of course he has the misfortune of having gone into the world of elvers and eels on the very eve of their disappearance, which must add somewhat to his knapsack of guilt that he may carry. Although of niche appeal, this does tell us much that we never knew about the elver trade as well as about how to smoke a good eel. Jake Tilson: In At The Deep End: Cooking Fish; Venice to Tokyo: Quadrille Publishing, 2011, 222 pp., paperback: £20.00. Jake Tilson strikes again. As with his first book, this exploration of fish around the world is written, photographed and designed entirely by Jake. It is, as you might imagine, a tour de force. The graphic/typographical richness seems to me to stem from Jake's wish to express in two dimensions the four dimensions of his life and travels. The result is therefore many-layered and the pages sometimes seem to want to burst their confines and walk and talk. Although this is satisfying for the reader, I wonder if it provokes apoplexy in the author as he constantly tries to add a further layer to modify the meaning of those gone before. There are chapters on Venice, Sweden, Aberdeen, New York, Sydney and the Great Barrier Reef, Tokyo and Peckham (for he is another denizen). Tilson's ecological antennae are at full stretch and because he reacts both naturally and sensitively to his surroundings, one thinks of this as a book to read over a book to cook from. Of course, it could well be both. William Woys Weaver: Culinary Ephemera: An Illustrated History: University of California Press, 2010, 317 pp., hardback. I think I was waiting for everybody to get dressed, you know how it is with families. So I browsed the books on a side-table in the drawing-room and was absolutely captivated by the illustrations and commentary of Culinary Ephemera. It is entirely American, but no matter. The pictures are just gripping and William Weaver is a long-term collector of labels, menus, and any ephemera relating to foo, so he knows his onions. It almost makes you want to be a collector yourself. Peter Fowler: Farming in the First Millenium AD: British Agriculture Between Julius Caesar and William the Conqueror: Cambridge University Press, 2002, 411 pp., paperback, £42. I found this book in a remainder catalogue, which seems unfair because it's really rather good. (Of course, those familiar with publishers will know that some stock is remaindered irrespective of quality, but just because it takes up too much space in the warehouse.) It's even worth the price for the cover picture, which is an astonishing sketch of harvesting grain from the Harley Psalter. Professor Fowler discusses all aspects of farming from the late classical period through to the end of the Anglo-Saxon kingdom. So there are chapters on fields, settlements, farms, society, livestock and arable. There is also an excellent chapter on food and diet and a really good contemplation of the evidence on which the book is based. This, it goes to say, is largely, but not exclusively, archaeological and as the diggers and delvers become ever more important in our assessment of past cultures (more here of that 'material culture' that I spoke of earlier), so it is useful to have reasoned discussion of what their work can tell us. Peter Brears: Cooking and Dining With The Wordsworths: Excellent Press, 2011, 212 pp., paperback: £12.99. The majority of this book consists of recipes extracted from the manuscript recipe books held by the Wordsworth Trust. These include a notebook shared by Dorothy and Mary Wordsworth, a second notebook compiled by Joanna Hutchinson, Mary's sister, and a third from the Fricker family, two ladies of which married Coleridge and Southey. So a good introduction to Romantic family cooking. There is an excellent introduction, all about life at Dove Cottage, and the book is nicely produced by Excellent Press. Sandra Sherman: Invention of the Modern Cookbook: Greenwood Press, 2010, 297 pp., hardback: £37.95. Greenwood is another publisher that is not squeamish about its prices. This is a very thought-provoking contemplation of the seventeenth and eighteenth century cookery book. Its quality is derived especially from a close reading of the texts and it succeeds in describing the range of cookery literature as well as the development of recipe writing. Ms Sherman is keen to highlight how the eighteenth century anticipates many of the characteristics of this branch of publishing in our own day. So there is a chapter on celebrity chefs and on marketing strategies which are revealing and worth saying. Although this volume may sit on the library shelves as literary criticism, the author is blessedly free of literary critical theory. David Cantor, Christian Bonah and Matthias Dörries: Meat, Medicine and Human Health in the Twentieth Century: Pickering & Chatto Limited, 2010, 257 pp., hardback: £60.00. This is a set of conference proceedings which is mostly concerned with America. It is actually really quite interesting, though it doesn't look as though it will be, and addresses such problems as the need for raw material to conduct medical tests; the occupational health of meatpackers; the debate on refrigeration and freshness; the rise of the dreadful BSE; vegetarianism in early twentieth-century Germany; and the 'ideology of meat' in twentieth-century USA. Christopher Hirst: Love Bites: Marital Skirmishes in the Kitchen: Fourth Estate, 2010, 332 pp., paperback: £14.99. Those of you who read the Independent will find much of the food reporting is by the author of this book. It is of a very high standard. The book is an account of a life and a relationship as conducted in a kitchen and how it feels to be the man holding the wooden spoon not the woman. As the blurb has it, it is honest, but it's also humorous, enquiring, revelatory and useful. Excellent stuff. Huw Gott, et al.: Hawksmoor at Home: Preface Publishing, 2011, 320 pp., hardback: £25.00. Having given up going to retaurants, I can't comment on the London establishment Hawksmoor as a place to eat, but it seems to specialize in beef and seafood. Their new recipe book was received with much pleasure by my youngest daughter as having some grand variations on familiar standards, as well as quite a lot of random but enjoyable food history, supplied by Fiona Beckett, whose name is also on the title page. It's the sort of book that might be a useful addition to a trousseau because there's quite a lot of roasting and simple but generous dishes suitable for a fledgling dinner-party giver. Preface Publishing is a new imprint from Random House. Terence Scully, Du fait de cuisine/On Cookery of Master Chiquart (1420): Arizona Center for Medieval and Renaissance Studies, Tempe, Arizona, 2010, 327 pp., hardback: £53.00. We are all familiar with Scully's earlier versions of this document, the first published in Vallesia in 1985, succeeded by a 1986 version published by Peter Lang. This is an extended edition, 300-plus pages instead of 138, which gives the full French text, as well as its translation and the usual multi-indexes that readers of Scully will recognize from other translations that he has done. The introduction, too, is more extensive. This is a capital text for students of medieval cooking and they are well served. Christine Manfield: Tasting India: Conran Octopus, 2011: 467 pp., hardback, £40. The author is Australian, famous in her homeland for cookery books. This one is a giant (and bound in fabric, not paper). More space is given to Anson Smart's fine colour photographs of Indian scenes than to writing, and the writing is about half and half travelogue and recipes. These last (250 of them) seem creative and well researched, though I do feel that the Indian 'market' is getting a mite overcrowded. Tim Wilson & Fran Warde: Ginger Pig Meat Book: Mitchell Beazley, 2011: 334 pp., harback, £25. The Ginger Pig shops in London are reputed and popular. They form part of a single business which stems from an upland Yorkshire farm owned by Tim Wilson. His enterprise brought rare breeds to London kitchens and has inspired many to treat meat better. Despite the book's title, it covers more than just pork. Fran Warde has done a good job with the recipes – broad-based and practical – and the farmer has written interestingly about the animals, the breeds, farming practices and the life of the farm through the year. A thoughtful book, without too much self-regard, and good reading as well as eating. As we are into offal at the moment, I was sad to see so little on the topic. Is this because we are becoming more American in our distaste for fancy meats, or is it that English publishers are anxious to keep in with the other markets?