PPC 89 (January 2010)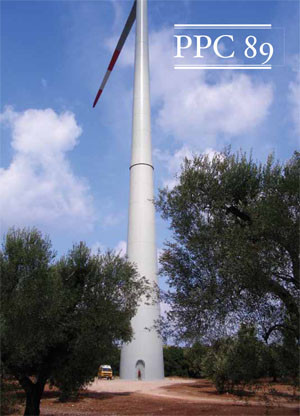 PPC 89 (January 2010)
 

Contents

Buy an individual article as a PDF

| | | |
| --- | --- | --- |
| 18 | Christmas and Chanukah Chocolate Melt Together | Deborah Prinz |
| 23 | Is Slurping Uncouth? | A.R.T Kemasang |
| 26 | Constructing Identity: Tradition and Infiltration in Tuscan Food Culture | Katie Phelan |
| 35 | Baked Realities: Big Fat Greek Breads | Maria Hnaraki |
| 67 | Michelangelo and the Working-man's Lunch | Gillian Riley |
| 77 | Court-Bouillon: an Early Attestation in Anglo-Norman French? | William Sayers |
| 84 | In vino veritas, in tuberi fraus – Essai sur la semantique historique du vin et de la truffe | Rengenier C. Rittersma |
| 92 | Mushrooms in the Roman Kitchen | Cecilia Hosinsky |
| 101 | The remenite Kitchen | Sue Larkey |
| 111 | Vin jaune – a Rejoinder | William Woys Weaver |
| 114 | Book Reviews | Michele Field |
| 119 | More Reviews |   |
Notes on Contributors
MICHELE FIELD was formerly literary editor of the Sydney Morning Herald but now lives in London. MARIA HNARAKI is the Director of Greek Studies at Drexel University. She is author of the Cretan Music – Unraveling Ariadne's Thread. CECILIA HOSINSKY was the librarian at the Swedish Solar Telescope in the Canary Islands. Since her retirement, she has lived on La Palma, pursuing her interests in archaeology and ethnology. A.R.T. KEMASANG is an Indonesian writer and researcher living in London. He is author of articles and longer studies of the history of tea and of the Chinese in Indonesia. SUE LARKEY lives in Israel and is the author of Hamithah Hatemani ('The Yemenite Kitchen') and Lehem Tari ('Tresh Bread'). KATIE PHELAN did her first degree at Dun Laoghaire and then a Masters at the University of Gastronomic Sciences in Parma. RABBI DEBORAH PRINZ is Director of Program and Member Service at the Central Conference of American Rabbis. Her research has been assisted by a Gilder Lehrman Fellowship at the Rockefeller Library, a Starkoff Fellowship and a Director's Fellowship from the American Jewish Archives. GILLIAN RILEY is author of the Oxford Companion to Italian Food and omniscient about food in art. RENGENIER C. RITTERSMA studied history and philology at Amsterdam and obtained his PhD from the European University Institute in Florence. He is currently writing a book on the cultural history of the truffle. WILLIAM SAYERS is Adjunct Professor in the Department of Comparative Literature at Cornell University. He writes on medieval western European languages and literatures. WILLIAM WOYS WEAVER is a food historian and Adjunct Professor at Drexel University in Philadelphia.
Preliminaries
IDLE AS USUAL
I should apologize for the late-running of this issue. But all has not been entirely quiescent. Our Food and Drink in Archaeology 1 has been singled out a the best UK food history book for the year by the Gourmand Food Book Awards; we have had much notice and good sales of Rhubarbaria; and the reprints of Trifle and The Centaur's Kitchen have appeared. We are now hell for leather towards completing Taste or Taboo and The Realm of Quince and Fig.
HOLIDAYS AND OTHER THINGS
An enjoyable lunge through France to Auch (rhyming with posh) provoked interesting comparisons with Britain and the British condition. Although we may recognize, in our subconscious, that France thought up the big out-of-town supermarket – and indeed delighted in visiting early manifestations of the form on our way back home – I think we always reckoned that the French high street, and their weekly produce markets, would carry on regardless. Although we have experienced several premonitions, this trip brought home to us the extent to which France has lost much of its retail food sector. Whole towns seem to function without small shops; villages have lost all retail outlets of any kind (even bars and cafés). Particularly in the south-west, the urban landscape seemed moribund. Spirits did not greatly lift after visiting markets. Many of the weekly ones we visited seemed shadows of their former selves. We have a restricted list of produce to take home with us: yoghurt in glass bottles, butter and cane sugar are three staples. If you take the ferry from the Breton port of Roscoff, you have the charming port settlement itself (population 4,000) or St-Pol-de-Léon (population 7,000) close by. Ask for a creamery and the only answer is the supermarket: any one of a dozen that ring these towns. The same is true across the country. When musing on these facts, I was alerted to Peter Crosskey's website (http://www.crosskey.co.uk) with a report on French supermarkets and their relationships with growers. It mirrors, of course, the debates we have in Britain. Peter Crosskey's review of Hervé This can be read at the end of this issue. He himself is a journalist working on French issues, and who also runs the English-language site promoting Isigny butter and dairy goods (www.inside-isigny.com). His report reads thus:
'"Today, we have come to sell our produce for a fair price," declares Gérard Ricardi. The secretary general of radical farmers' union MODEF (Mouvement pour la Défence des Exploitants Familiaux) has plenty of takers for tomatoes at €1.50/kilo outside the mairie of Ivry sur Seine on a blazing hot morning in late August. 'The supermarkets pay around 45 centimes/kilo for tomatoes that cost 70 centimes/kilo to grow, Ricardi explains. There is 20 centimes/kilo to find for transport and packaging, before the same tomatoes are sold in Paris supermarkets for €2.50/kilo. '"Prices like that are a racket," Ricardi grumbles. "Here, the growers are earning 70 centimes/kilo, there's 20 centimes/kilo freight and packing, with 60 centimes for the distributor." Total €1.50/kg. '"We want to make it clear that there is scope for everyone to earn a living. The state should face up to its responsibilities and support consumers and growers alike." 'Sixty years ago, the French state imposed a maximum retail margin on agricultural products. "The state recognized then that retailers were overcharging and took action to stop the abuse." 'Known as the coéfficient multiplicateur, retailers were able to multiply their cost prices by a factor of between 1.5 and 1.7, but no more. "The grocers were just lining their pockets, but it was not acceptable then in the way it is now." 'In fact, this policy had two important benefits: "Consumer prices were lower, because prices were linked to growers' production costs and growers received a fair return for their work," Ricardi observes. '"There was even a shared interest for retailers to pay more to the producer, so that the retail price could be higher. It was a virtuous circle that worked for consumers and producers, too." 'The coéfficient multiplicateur lasted until 1986, when the retail lobby finally managed to kill it off. In recent years, a watered-down form of the coefficient multiplicateur returned to the Code de l'Agriculture as an emergency measure, but it has never been implemented because there is simply no political will to question the integrity of multiple retailers. 'MODEF is celebrating its 50th birthday this year. MODEF was founded to stand up for small family farmers at a time when the mainstream farming unions would have cheerfully excluded six million peasants from the political process. Today, the largest union FNSEA uses the word paysan (peasant) to pluck the heartstrings of a nation that has very varied notions of a time before industrial farming, which should somehow have been better than today but probably was not. 'Against all the odds, MODEF is still fighting the same assumptions in harder times. There are fewer peasants – just under half a million – but the growing power of a handful of multiple retailers has become a stranglehold on the nation's food supply. '"We are disappearing and the head of state takes us for a bunch of idiots," growls Girardi. Around him are crates of nectarines, plums and melons, fruit on which supermarkets earn similar margins to the tomato bonanza he described above. '"They're buying my potatoes for 5 centimes a kilo," another producer chips in. "They cost me 20 centimes a kilo to grow." 'As he speaks, just 100 metres away a French-owned discount grocery chain is selling 2.5 kilos of potatoes in a net for €2.99. At 13 locations around Paris, there are queues to buy MODEF-produced potatoes priced at €4 for a 5 kilo net. 'The previous night, when I first spoke to Ricardi, the growers had loaded an articulated lorry with tonnes of potatoes, melons, tomatoes, nectarines, plums and salad grown in Lot-et-Garonne before driving to the French capital to sell directly to Parisian consumers. Not that the public needed a lot of convincing. 'The prices speak for themselves: two lettuces for €1, compared to €0.99 for a single lettuce in the same French discounter mentioned earlier, while MODEF nectarines were priced at €2/kilo against the retailer's €2.29/kilo. 'At a local shopping centre a bit further away, Spanish grade II tomatoes are being sold in a larger supermarket for €1.09/kilo. MODEF growers are not alone in resenting the kind of market distortion that arises from a European directive that has allowed countries such as Germany and Spain to exploit cheap foreign labour and undercut growers elsewhere in the European Union. '"The Bolkenstein directive must be revoked as a matter of urgency," says MEP Patrick Le Hyaric, who was present at Ivry sur Seine that morning. "This directive has allowed Spanish growers to take on Moroccan farm labourers and pay them less than the minimum European salaries," he declared. As a member of the European parliamentary commission for agriculture, he had just returned from Lot-et-Garonne where he had met a delegation of fresh produce growers, some of whom were on the same improvised market square in front of the mairie at Ivry sur Seine. "I knew the situation was difficult, but now I have a better idea of the scale of the crisis that is gripping the small and medium-sized holdings in this sector." Over the past 20 years, Lot-et-Garonne has already seen a lot of growers go out of business. "Today, those that remain do not know if they will still be standing in six months' time," warns Le Hyaric. 'He is organizing an urgent meeting with the French minister for food, farming and fisheries, Bruno Le Maire, to demand emergency aid packages for growers and the urgent implementation of the coéfficient multiplicateur. This is available as a crisis measure but has been studiously avoided by the French government. '"In its present form, the Common Agricultural Policy has a number of negative effects. But in its original form, it was a sound piece of policy. The préférence communautaire was not a bad idea, it just did not fit in with ultra-liberal ideas or the so-called 'free market', that is all. '"So Europe gave in to US demands. And now, for instance, France is completely dependent on imported soya to feed its livestock, most of it from Brazil." As long as cheap food imports can be procured around the world, consumers in the industrial world can get by without small, local food producers. But abandoning an entire sector of the economy has a cost that should be neither underestimated nor trivialized. It is neither a secret nor is it difficult to understand. Talk to anyone who sells food direct: just don't leave it too long.'
TALE OF TWO BOOKS
I was interested to compare two books that came through this quarter. The first is by Jacqui Wood, Tasting the Past: Recipes from the Stone Age to the Present (The History Press, £16.99). The second is Ivan Day's Cooking in Europe 1650–1850 (Greenwood Press, £31.95). I know the need that many have, whether re-enactors or students and enthusiasts, for usable yet authentic recipes. Jacqui Wood's book, therefore, seemed to answer a need. She is described as the television series Time Team's resident food historian and is by profession director of Saveock Water Archaeology. She certainly gives us lots of recipes all the way from the Ancient Britons to the post-war years, but with hardly a one is there any form of reference, explanation or historical context. Ivan Day's work, however – although expensive – is matchless: accurate, referenced, in touch with the originals and instructive.
GROWING YOUR OWN
As the Copenhagen talks rumble on, the average man is repeatedly struck by the distance between intention and reality on the question of carbon. Take supermarkets and out-of-town shopping in my own small country district. While it is a given that new supermarkets will drive small businesses to the wall, the planning authorities continue to encourage them. The geographical texture of our district is that of four small towns, none of more than 8,000 souls, about ten miles distant from each other. Two large cities and myriad substantial towns lurk just beyond the district boundary. Ignoring these resources, the planners have encouraged supermarkets on the perimeters of three of our towns, complete with the inevitable car park. As if to encourage them further, the council is now imposing charges for all on-street parking. Thus should you wish to visit a butcher or greengrocer, you will pay to park, but if Tesco is your goal, the parking is free. A small country town is itself a supermarket avant la lettre; as is, to an even greater degree, a covered market in a medium-sized settlement. The only difference between these and Sainsbury's is that you have to pay in cash several times over as you wend from one trader to the next. It seems remarkable that the planners and local politicians cannot embrace and encourage this view of their inheritance and secure the continuing prosperity not merely of individuals but whole networks of people and families. Why do not all town councils have a free covered market open to local producers? The farmers' market movement, I have to say, is but a mild stab towards an answer. And we also respond to the insistent concern about carbon that seems the emotional burden of our generation. How quickly it caught up with us. There was a moment when many were eager to buy food from friends and neighbours because it was fresher, nicer, and more sensible as a way of life. No longer: each purchase is a proclamation of faith, a gesture towards a whole new disposition. You have only to read the cookery books, not a word of which seems written without acknowledgement of our predicament. This is becoming mighty killjoy; eating is now a responsibility – to yourself, your longevity, your neighbours, your suppliers, the whole world. Blimey, I thought cooks were bringers of comfort and joy, not priests at a secular altar. It's no longer enough to respect your colleagues, your children, your chance encounters on a tube station platform; today, Nigel Slater writes in his latest, we should respect the radish. A step too close to the anthropomorphic. Part of our battle for more meaning on the table has been to take back into our own hands some of the processes of food production. The clearest instance has been the revival of vegetable gardening. A cabbage you grew yourself has more value than one you bought. You're telling me! It will have consumed many hours of digging, much money in the purchase of seed or plants, long nights of protection against slugs, and days of scaring pigeons. By any reckoning, it will be costly. Yet the somewhat bedraggled, lacy-leaved and meagre specimen you proudly bear to the sink is no competitor to that grown commercially by someone who knows what he is doing. And the bought cabbage costs but a few pence. In my view the allotment-holders have their priorities wrong. The one thing that English farmers can supply cheaply, efficiently and without too much disgusting happening to the produce is green vegetables. Why waste hours in the garden? If you want to do something to imbue your kitchen with good morals, try keeping animals or butter-making, curing bacon, stuffing sausages – something of high value, difficult, subject to the operations of good taste. So I am advocating pig-keeping in your back garden. (I have noticed a great increase in pig-keeping in my own neighbourhood.) The most useful revival that we could all encourage would be that of the market garden. The cordon sanitaire that was the historic ring of small-scale but intensive plots around the towns of Europe has given way to industrial estates. Market gardening, as any who have read Malcolm Thick's Neat House Gardens will know, is strikingly more productive than field-growing, and certainly more efficient than most do-it-yourself gardeners. I can't help thinking that the disappearance of this trade has more to do with planning and zoning than the dominance of British retail by supermarkets and their ilk.
LEEDS SYMPOSIUM
The next annual meeting of the Leeds Symposium on Food History and Traditions will be held on Saturday 24 April 2010 at our current venue in York. The programme has been organized by Laura Mason and Ann Rycraft around a crunchy theme with a particular focus on historic biscuits. The full programme will be available in mid-January, and will be distributed to former symposiasts on our mailing list. If any other reader wishes to receive a copy, please write to C. Anne Wilson, c/o Special Collections, Brotherton Library, University of Leeds, Leeds LS2 9JT.
† ALAN SCOTT
I apologize for not mentioning in an earlier issue the death of the pioneer of home-built brick ovens, Alan Scott. Although Australian by birth he spent much of his working life in California and any one who ever had dealings with him (as did I, by post alone) will know of his friendly charm. His book, with Daniel Wing, The Bread Builders, is an essential for any oven crafter. He really was a pioneer. There is a useful short obituary in the New York Times for February 6 2009.
† KEITH FLOYD
It was remarkable how much of a fuss was made about the death of Britain's favourite TV chef. This may indeed have been a true mark of the affection in which he was held by a large segment of the population. I wrote an obituary in The Guardian which can be retrieved from that paper's website. While Floyd's own revised memoirs were published post mortem, not long anti mortem there appeared a book from the television producer David Pritchard called Shooting the Cook: a True Story about Food, Television and the Rise of TV's Superchefs – the Director's Cut (Fourth Estate, 2009, 266 pages, £16.99). This is essential reading for any who would seek to understand the television process and something of its impact on Britain in the 70s and beyond. Pritchard, who famously fell out with Floyd (or maybe that should be the other way round), is a born raconteur and a mighty clever director and is perhaps the most creative element of all his lifetime partnerships.
COOKS BOOKS
I was sad to hear that Tessa McKirdy has been unwell. She feels that her health is not sufficiently recovered to continue her business. This is cataclysmic news to those who have relied on the McKirdys over the years and if Tessa had a collection of mint copies of all those books that have thanks to them in their forewords and acknowledgements she would fill a library. I am sure all readers join me in wishing her a successful convalescence.
LADY SARAH BLACKSTONE,
from Wilfrid Prest My interest is biographical rather than gastronomic – my life of Sir William Blackstone, author of the Commentaries on the Laws of England, and much else, was published last year. But I am still sniffing around (and about to embark on a new edition of the Commentaries for OUP). Here's the problem. In March 1978 the American Bar Association Journal, vol. 64, published (at pp. 374–6) a brief article entitled 'Lady Blackstone's Cookery Book'. This gave a summary account of a book of recipes seemingly compiled by Lady (Sarah) Blackstone, neé Clitherow (d. 1783), who married William Blackstone in 1761. The author of this piece and the then owner of the recipe book, was a Mrs Sara Chrzanowski, described as 'a professional artist and housewife, living in London', and a descendant of Blackstone. The Librarian of London's Polish Library (238–40 King St, w6 0rp), a Ms Jadwiga Szmidt, informed me in 2002 that Mrs Sara Chrzanowski had died in July 1978; and indeed the Daily Telegraph of 10 July 1978 published a death notice for 'Chrzanowski, Sara (Sally née Clapcott), beloved mother of Sylvie and Karol…'. That is really all I have to go on. In 1999 I attempted to contact by mail the only two Chrzanowskis then listed in the London telephone directory, but without success; I think one letter was returned 'Gone Away', the other went into the void. <wilfrid.prest@adelaide.edu.au>
A NEW GUIDE TO APULIA
Nicholas Gray and Maggie Armstrong have sent me details of their publication Unveiling Apulia! They have adopted the pen-name of VarieMani and they describe their work as follows: 'This new Guide aims to reveal some of the unsung treasures of a small area of the Basso Salento, the far tail-end of the Apulian peninsular. Billed as Paradise, the countryside around the towns of Salve, Presicce, Acquarica-del-Capo, and Ugento boasts a hidden backside that few tourists have the pleasure of discovering.  VarieMani snips the braces that have too long supported the breeches that modestly veil this enchanting prospect from the gaze of the curious visitor.' I should warn you that this is no ordinary tourist guide. Read closely the words of their announcement. See also the cover to this issue. If you want to view a web-based version of Unveiling Apulia! follow link <http://issuu.com/variemani/docs/unveiling_apulia?mode=a_p> and if you want to order a book version contact VarieMani: <spigolizzi@libero.it>
CHEMICAL RECIPES
Michele Field kindly sent me an extract from the website for Technology Review which offers readers for Christmas a super-duper DIY kit for molecular gastronomers. It costs $60 from cuisine-innovation.com.
'Add a dash of scientific sizzle to your kitchen with a molecular-gastronomy kit. The kit contains specialized tools, including pipettes and silicone tubing, and ingredients (like agar and carrageenan) that can be used to create six unusual desserts, including red fruit juice caviar and sparkling soft toffees. A booklet explains the chemistry behind each recipe.'
MOLECULAR GASTRONOMY
I have been exercised of late by the connection between molecular gastronomy, food science and the processed-food industrial complex. We have all welcomed the new perspectives opened up by the late Nicholas Kurti, Harold McGee and like-minded investigators. Their impact might be paralleled to that experienced by the Victorians after reading William Mattieu Williams' The Chemistry of Cookery (1885), which packaged and interpreted Rumford, Liebig and the scientific giants of his own age; or, in minor key, the great popularity of the British television chef Philip Harben in the 1950s who put a male, practical and pop-science spin on his recipes and demonstrations. A difference between these various stages of explanation is the giant strides made by scientists working on behalf of the food processing industry – and in food technology in general. The culinary interpreters simply have a great deal more to discuss. One consequence of our enthusiasm is reverence for the food-scientist, but should we not question his or her value? It is unfortunately not possible to dismiss or despise all processed food. Life would be so much simpler if we could. However, if we set aside the proto-processors that were the smokers, the cheesemakers, the salters and so forth, we then discern the canners, the ready-meal makers and the industrial producers that inhabit the supermarket aisles. These are the people that have driven food science. These, it seems to me, are of about the same social utility as an investment banker trading his next derivative. Much of what food scientists do might not exist were it not for the demands of the food industry. Why should we be excited about another gelling mechanism or the creation of an artificial flavour if their sole purpose is to manufacture processed rubbish? This is knowledge without function, looking for a worthwhile home. Unfortunately, there are chefs that offer it a bed to lie on. Do these ends justify the very dubious means?
SOUTHERN CULTURES
I am grateful to Dr George Lewis of Leicester University for alerting me to a special issue of Southern Cultures, out of the University of North Carolina at Chapel Hill, devoted to food. To quote their publicity: 'The Edible South: essays, recipes, reviews, memories, favorite dishes, and a free DVD full of the best short food films collected anywhere. On the menu: Nathalie Dupree on Grits & Yesteryear's Lowcountry Shrimp; The Lee Brothers on Buttermilk & Every Dish It Touches; John T. Edge on African American Cookbooks; Drum Head Stew Connoisseurs on a Mouthwatering Coastal Delicacy; John Egerton on Custard Pie & "The Yank-Off & Cool-Down"; Kathleen Purvis on a Pimento Cheese Outrage; Fred Sauceman on Fresh Frog Legs & Mining Ponds at Midnight; Jean Anderson on Tidewater Sweet Potato Pie; Mama Dip on Fooling Her Papa with a Dessert; John Currence on Peas – and his Dad at the Stove, Screaming at the Saints; Jessica Harris on Okra from Memphis to Mumbai; Bill Smith on Halved-Crab Soup & Using Chicken Necks as Bait.' The issue costs $9.95 and can be obtained through the journal's website <http://www.southerncultures.org>. The use of photography in the make-up of the text is both instructive and alluring.
THE COMMON AGRICULTURAL POLICY
Here at Allaleigh we have a smallholding of twenty-five acres on which we run thirty sheep, the odd litter of pigs (though lately the sow and the boar have not been very productive), bring on a few acres of woodland and host a summer visit of half-a-dozen bullocks. When we started doing this in the 1980s, we were in happy receipt of an annual subsidy from the Ministry of something between £75 and £100. Its size depended on the number of stock. When the European Union reformed its system of agricultural support, now three or four years ago, it removed the link between produce and subsidy. Once every registered holding had gone through the extensive form-filling and mapping required, it was entitled to a Single Farm Payment which rose and fell according to size. Since the scheme's inception, we have watched with rising eyebrows as the grant to ourselves went from £400 to this year's £1,250 – for twenty-five acres. Hence a farm of 400 acres would see a payment of £20,000 (the average English holding, including minnows like ourselves, is 125 acres). We are also eligible, but do not ask for, supplementary grants if we enter into stewardship agreements with the Ministry. These impose some limits on your agricultural behaviour, but none very onerous. While skipping to the bank, I do wonder what is the point of these subsidies. Would our food be more expensive in the shops if they were not made? Do they in some way reconcile the farmer to the poor deal he gets from the food retailer? Are animals happier on subsidized farms? How can a system that increases payments to us seventeenfold in a handful of years (for absolutely no specified return) be described as reformed or improved. Why is not the populace as revolted by these payments as it is by bankers' bonuses?
BOOK REVIEWS by Michele Field
Creative Commons License These reviews are published under the legal arrangements of Creative Commons (see www.creativecommons.org.uk). You may reprint the reviews – as many of them as you like – without cost, provided that (1) you acknowledge the source (PPC) and the authors, (2) you do not make commercial use of them or alter them, and (3) you attach the CC symbol  to your re-use, so the spirit continues. In other words, the ideas and information should circulate – to everyone's benefit. Michele Field The Larder: The guide to Scotland's food and drink Ed. Donald Reid The List Guides Scotland | 2009 | 160p | £7.99 The book is about organics, so not as inclusive as the title says. It is the micro-breweries and boutique whiskies that get a chapter, not the 'industry'. There is a sweet lament for the Scots largely losing their taste for seaweed and not yet acquiring it for sea-urchins – in fact, unlike most promotional publications it is hardly uncritical. The plan is to have annual editions, and the next needs at least a page on venison. Nature's Matrix: Linking agricultural, conversation and food sovereignty Ivette Perfecto et al. Earthscan | 2009 | 242p | £17.99 Academics' arguments are crucial, but these authors scramble to find the hard statistics that so well support our climate change debates. They are right about the damage to the world now – but they endorse biodiversity (who doesn't?) while not reconciling it to the efficiencies in farming that will feed a starving world. Journalists might translate this book into more practical approaches. The Iraqi Cookbook Lamees Ibrahim Stacey International | 2009 | 302p | £24.95 For Western cooks, the distinctions between various Middle Eastern cuisines come slowly (it is usually 'Turkish & Other' or 'Israeli & Other', depending on your starting point). Iraqi food is far better than Iraqi politics, though you may baulk at lamb-stomach soup. Often something is inside something else (marvellous stuffed green olives) or is stir-fried, like eggs with dates. Freshly Picked Jojo Tulloch Chatto & Windus | 2009 | 288p | £20 The book has an eccentricity which the format of seasonal menus, pictures and poems will not prepare a cook to expect. Yeasted tart dough is back in the centre of my life (so much easier than finding space for rolling in a small kitchen) and dampers on a stick are finally well-explained. Eggs in a spoon work on a gas-hob as well as last night's campfire.  Nice surprises. Far Eastern Odyssey Rick Stein BBC Books | 2009 | 320p | £25 Stein deserves his wide following because among the hackneyed recipes are flashes of inspiration. Shredded deep-fried smoked mackerel – who would have guessed? Mucky-looking but lovely potato curries like no others in my recipe books. Burmese and Korean recipes are excluded, but otherwise beginners are taken from Bali to Bangladesh. Local Food: How to Make It Happen in Your Community Tamzin Pinkerton and Rob Hopkins Transition Books, Devon | 2009 | 216p | £12.95 The idea that most pleased me is that GIS mapping might soon describe crop areas, so if you want 'local peaches' your computer can show you a sky-eye's picture of where they are grown. Maybe only half what we eat truly fits the growing conditions close to us, but finding the 'nearest' may of interest. This book reflects the 'Transition Towns' movement – community-based solutions to living with a lighter environmental footprint. European Festival Food Elisabeth Luard Grub Street | 2009 | 335p | £20 Most of the food here feels nostalgic – but of what? It is curious that we often remember the food better than the festival it once marked. Cakes (June weddings, sticky Christmas events) probably evoke occasions better than savoury food, apart from roast turkey. It is not the usual 'seasonality' argument that Luard is making, but as with oysters and truffles – a peak of flavour usually does coincide with something's role in festivities. North African Cookery Arto der Haroutunian Grub Street | 2009 | 313p | £18.99 This Syrian-born, Manchester-based restaurant designer is a gift to lateral thinkers. His experience with 'Middle Eastern' food here expands into the most do-able Moroccan and Libyan recipes that I know – unusual tagines with artichokes, saffron sauces for steamed noodles, black olives integrated into an omelette, and even halved lambs' heads. Avoid that so-insistent couscous. Cheers for der Haroutunian's third book. Design Revolution Emily Pilloton Thames & Hudson | 2009 | 'Food' chapter 215-238p | £18.95 From solar cookers to peanut-flour grinders, the information is faultless but the line 'Limited distribution' makes the heart sink. Kitchen-waste compost pots from India and electric indoor composters from the States, are more inspiring than the American water-seller who also sends you plastic 'connectors' so that you can build Meccano-like structures from your empties. Lola's Ice Creams and Sundaes Morfudd Richards Ebury | 2009 | 256p | £20 The subtitle is 'For All Seasons', but maybe Welsh rarebit ice cream is not quite right for a winter's day. However, so long as you invest in an expensive sherry, Christmas pudding ice cream may run through the year. I am more interested in olive-oil gelato which uses equal parts oil and sugar – and whether it will work when I try a second time. Cheese Andrew Dalby Reaktion | 2009 | 152p | £9.99 To put cheese into a 'mouse hole' of 150 illustrated pages is crazy, and Dalby relishes the fact it has largely been food for either the unwary or the very wisely wary. The question of why we have the repertoire of cheeses that we do goes to the wider problems of cheese-producers' psychology – not only why these, but why not those?  Cheese is a part of food manufacturing where our choice is almost unlimited and yet we're flustered. Very good book. Snow Flakes and Schnapps Jane Lawson Murdoch | 2009 | 288p | £25 The author is from Sydney, where there is no winter to speak of, and she finds 'winter recipes' from snowy European scenes fascinating. Her enthusiasm is infectious but if you want recipes for Janssen's Temptation or blini, you might first read native cooks. She often resorts to balsamic vinegar and jam-based sauces for meat dishes. Her sweets such as deep-fried dried apricot dumplings are great 'kids' treats' for indulgent grownups. A Net of Eels Jake Tilson www.adec.uk | 2009 | 18 trading cards | price on application Tilson is a food writer and graphic designer who, together with a Japanese friend, created a story of eels as food for two art galleries, and a text published in 18 trading cards. One billion eels are eaten every year, half of them in Japan, and in the tradition of trading cards, that is a palm-sized Amazing Fact.  It won't whet your appetite, but it does both charm and alarm you. African Indigenous Vegetable in Urban Agriculture Ed. Charlie Shackleton Earthscan | 2009 | 298p | £24.95 City farming in small places should be exported from Africa to Europe. The authors of these nine chapters look at urban 'crops' not only nutritionally (where most studies stop) but also with questions about space, waste, water pollution and how market-selling meets with home consumption. The list of indigenous vegetables is so exciting,
UK allotment-holders will notice the amaranths flourish anywhere.
The Foodie Handbook Pim Techamuanvivit Conran | 2009 | 223p | £20 There is something unnerving about a flashy food-blogger putting her advice on thick paper pages. A blogging 'voice' is usually off the shoulder, and the exacting pre­sentation of recipes in these pictures is anything but neighbourly. The text has a lot of whimsy, for instance, about very aged tinned sardines, and some mind-boggling directions ('Try something 'molecular' in your cooking'). What bounces in a blog is wince-making here. The Forager Handbook Miles Irving Ebury | 2009 | 408p | £30 Surely the number of foragers and their books cannot all rely on the same relatively scarce plant supply? This book is the best for the culinary-oriented, as Irving supplies top restaurants and understands his cresses on a plate. I want more about how to encourage these plants to thrive in the wild, especially as climates change (collecting no more than a fifth of any patch is not the answer) and more about home cultivation (small plants by mail-order?). These 'crops' are important but heavier foraging is not the answer. Athenaeus: The Learned Banqueters,  volume IV S. Douglas Olson, editor and translator Harvard UP | 2008 | 488pp | £15.95 In books 8 to 9 of the Deipnosophists (translated in this volume) Athenaeus finishes his survey of fish, reviews vegetables, glances at game, and turns the spotlight on ancient Greek cooks, who were evidently as grandiloquent as any modern celebrity chef. Olson keeps up his good work. ANDREW DALBY Athenaeus: The Learned Banqueters, volume V S. Douglas Olson, editor and translator Harvard UP | 2009 | 488pp | £15.95 Books 10 and 11 cover drunkenness and luxury, cues for many a disreputable anecdote concerning Philip of Macedon, Alexander the Great and his gluttonous and lecherous successors. Social historians will mine this volume assiduously; they should remember to acknowledge the inimitable Athenaeus and his ingenious translator. ANDREW DALBY The Book of Sent Soví: Medieval Recipes from Catalonia Joan Santanach, editor; Robin M. Vogelzang, translator Tamesis Books | 2008 | 232pp | £16.99 The recipes are short and sometimes adventurous: what, no pepper in the peacock sauce? Certainly the broom pudding is all the better for containing no broom. Well-translated, neatly-footnoted, nicely-produced bilingual version (based on the 2006 Catalan edition) of an important 14th-century text hitherto inaccessible to English readers. ANDREW DALBY
MORE REVIEWS
Gaitri Pagrach-Chandra: Warm Bread and Honey Cake: Pavilion, 2009: 320 pages, hardback, £25.00. Followers of Prospect will be familiar with Gaitri's Windmills in my Oven, and it is pleasing to mark her promotion to the full-colour, mainstream publishing scene with this most enticing set of recipes for the ambitious home-baker. Not so ambitious that they can't be done. My daughters had a high old time with Deluxe Chocolate Cranberry Cake. It worked. Although Gaitri has of course drawn on her Dutch experience, she has also travelled to Turkey to inject an exotic tranche to her cake. But we should not ignore her Caribbean items from the land of her birth (nor indeed her Chinese ones or her ancient Roman ones: indeed this is a truly and satisfyingly eclectic choice which is very refreshing in a baking book.) If one had this and Anissa Helou's Savory Baking from the Mediterranean: focaccias, flatbreads, rusks, tarts and other breads (William Morrow/HarperCollins, 2007), a book which I worry that I did not bring to your attention earlier, the baker would be well and truly equipped. Anissa of course does not go down the sugar-road, but has an enticing collection of pies from all sides of the Mediterranean. Her recipes are extremely clear and her background facts on the nail. Gaitri is emphatically sweet and her recipes are also nicely exact and certainly enhanced by the photography which will give the uncertain certainty. I'm not sure I'm up for Coconut and Cassava Pudding but I would cross many roads to make Ensaimadas Mallorquinas, or Greek Almond Flutes. Pamela Sambrook: The Staffordshire Oatcake, a History: Palatine Books, 2009: 124 pages, paperback, £7.95. This is a great little book, making a case for the distinct tradition of Staffordshire oatcakes, which with Derbyshire seem to have been 'the thin batter, pouring, non-throwing type. I have never found a Staffordshire reference to oval oatcakes [that means a thrown oatcake] or to dough-type cakes [havercake or clapbread].' As might be expected from the pen of Ms Sambrook, the work is replete with documentary and archaeological evidence and she plumbs the pre-history of the form as well as taking the story up to the present day. It is interesting to note that a current modern myth about the origin of oatcakes is that they were brought back from India by the Staffordshire Regiment and were a home-grown version of the chapati. This of course is nonsense but shows how quickly myth is propagated. K.K. Aziz: The Coffee house of Lahore, a memoir 1942–57: Sang-e-Meel Publications, Lahore, 2008, 323 pages. In this charming evocation of coffee-house life, one of Pakistan's finest historians (b. 1927) recalls some 200 habitués who contributed to his extra-curricular education. Nostalgia does not prevent his acknowledging the dark side of coffee and tobacco, but the author is wise and tolerant, never 'festering into a gloom'. He writes a delightful offhand prose that recalls John Aubrey: 'When he laughed he created a stir…with the resonance of the rollick.' Irresistible! IAN JACKSON Helen Leach: The Pavlova Story. A Slice of New Zealand's Culinary History: Otago University Press, 2008, 192 pages, £19.50. It just isn't good enough that I should have failed to report on the arrival of this significant study last year. We have here the definitive account of a very vexed question. In order that I should make no error, I quote you the first paragraph of the chapter 'Why pavlovas are important':
'The facts are these: within three years of Anna Pavlova's visit to New Zealand there were three different dishes called pavlova. The earliest was devised in Australia in 1926 by Davis Gelatine, a company of New Zealand origin. Though the layered gelatine pavlova appeared in the New Zealand editions of Davis's give-away cookbook until the 1950s, we have no idea whether it was popular – I suspect not, because of its complicated instructions. However, it name prepared the way for public acceptance of the next type of pavlova: Rose Rutherford's little coffee and walnut pavlova, bite-sized meringue novelties that she thought up in Dunedin in 1928. These became very popular in the 1930s and were still being made as late as 1966. Within a year of the publication of the recipe for Rose's pavlovas, we find the first known recipe for a large pavlova cake in the New Zealand Dairy Exporter Annual, dated 10 October 1929. If you are wedded to the idea of a 'real pavlova', then this is currently the earliest – but who knows how long it was in circulation before 'Festival' submitted it to 'Tui', the lady editor of the cookery section? Festival's pavlova was just one of five meringue cakes, each called Pavlova, that I have found in New Zealand recipe books printed before 1935. Each one was different, and there may be more awaiting discovery.'
Where else but New Zealand would such a book be published with the financial assistance of the History Group, Ministry for Culture and Heritage? Everything you ever needed to know is here: attractively, clearly and properly. The illustrations are a joy, the story is gripping. There are essential recipes for the pavlova fan, revised and tested to perfection by Mary Browne. I am sorry to have not mentioned it hitherto. Maynard Davies: Manual of a Traditional Bacon Curer: Merlin Unwin Books, 2009, hardback, 226 pages, £25.00. Maynard Davies has previous form: Maynard: Adventures of a Bacon Curer, and Maynard: Secrets of a Bacon Curer. In this Manual, he reveals the truth about sausages, smoking and bacon and ham. He lays out the necessary equipment, the processes, the recipes and everything you may wish to know. His methods and instructions reflect a commercial background and some adjustment may be necessary to bring them back to a domestic setting, but the information is good. After a year of experiment, I have decided that there is almost nothing more difficult than making good bacon and a matchless sausage. Certainly most of the examples I buy in shop or market are lacking the necessary flavour or texture, but my own efforts are not a lot better (tending usually to the overly strong). Andrew Dalby: Cheese: A Global History Colleen Taylor Sen: Curry: A Global History Sarah Moss and Alexander Badenoch: Chocolate: A Global History all Reaktion Books, 2009, hardback, £9.99. The rolling programme of Reaktion's 'Edible' series has produced another three handy guides to big topics. These are particularly well addressed. The success or otherwise of a book in this series depends on the subject chosen. I think that everyone will benefit from having these on their shelves; as useful jumping off points to a series of thoughts, even if not a source of definitive answers to pressing queries. The combination of words and pictures is particularly enjoyable, especially as not one of the illustrations would rate as gastro-porn. Fiona Bird: Kids' Kitchen: Barefoot Books, 2009, £14.99. Readers may recall a contribution from the author a few years ago, since when she has continued her campaigning on behalf of a better diet for children, achieved specifically by encouragement of hands-on involvement in food and cookery. This book is in fact a box containing forty cards laid out and illustrated by Roberta Arenson. It has a tinge of the instructive but is also fun and those of you who wish to excite the next generation may find it a useful tool and instrument. Douglas Gayeton: Slow: Life in a Tuscan Town: Welcome Books, 2009, 176 pp., hardback, £35.00. This is certainly the most enticing book of the season, though English readers may occasionally find it difficult to locate – online is easy. Douglas Gayeton is 'a multimedia artist'. He lived in Italy when involved with an Italian girl and stayed there after the dissolution of the relationship. Now, however, he's married someone else and is part of La Loos Goat's Milk Icecream in Petaluma. I feel you need these facts because although this is a portrait of friends and their relations in Pistoia in Tuscany, the abiding interest of the book is the reader's curiosity about the author. I'm not quite sure that he intended it thus, but that is how it comes over. What we have is a series of commented sepia photographs of a surprisingly large format. While purporting to be a single image, it is in fact a collage thus extending the photographic instant (that's the multimedia artist coming out). Over these images, Gayeton then writes, not unattractively, in chinawhite marker. This makes every image really good fun until you have to turn the gigantic book around in order to read a comment that's been written upside down. I thought this was a food book, but really, although food does figure, it's a book about life and people. What there is about food is interesting, but not especially enlightening. What you really get is an irrepressible itch to know more about the author, his girlfriend, why they broke up, why Paulo doesn't love Gina, etcetera, etcetera. The other thing that really interested me was the highjacking of this book by Carlo Petrini's Slow Food movement. The book seems to mirror life as it is. Why should 'life as it is' be encumbered by a special-interest campaign? At the end of it all, we decided that this was a perfect present book because the images are absorbing and attractive. It is a lovely object. Peter Brears: Traditional Food in Shropshire: Excellent Press, Ludlow, 2009, 212 pp., hardback, £19.95 Peter Brears is a polymath among historians: writer, researcher, museum director, creative visionary, practised craftsman and realiser of projects. His latest book is a comprehensive, deceptively slim, study of one of England's least populous, most rural counties: not just its traditional foods and drinks, but, by implication and often explicitly, its entire social history, particularly that of the poor. There is nothing here of Housman's 'Shropshire Lad', but plenty to remind the reader of Thomas Hardy's hard-luck jests of fate. Brears frequently draws on Shropshire novelists to illuminate his argument, Mary Webb of course taking the lead. His sources range over recipe books, published and in manuscript, probate inventories, the menus of civic feasts, transactions of learned local societies, and dozens of books, his own and other people's – the bibliography will be invaluable to anyone inspired to follow his footsteps. And like many of his previous works, this book is generously illustrated with his own drawings and diagrams; I especially enjoyed the pictures of the complete contents of several kitchens at different points in time, with every pot, pan, spit and griddle shown and, for probate, valued. These combine entertainment with instruction, and inspire the imagination to an almost poetic level – compare the ample but rustic inventory at Condover in 1599 with Lord Berwick's batterie de cuisine (occupying three pages) at Attingham Park in 1861. The pictures of kitchen ranges are a special delight for anyone who remembers seeing them in daily use in Shropshire houses fifty or sixty years ago; but they also remind us that this county was active in bringing to birth the first industrial revolution, in the iron foundries of Coalbrookdale. The book also contains well over a hundred traditional recipes, not all of them peculiar to Shropshire even though they may have peculiar names, and not all perhaps very appealing to the modern cook or diner; but many illustrate vividly the plainness of daily fare, and the imaginative use of small luxuries in festive dishes and/or drinks such as 'lambswool' and 'swig'. Brears is severe on television reconstructions of Victorian revivals of the boar's head feast, and gives a step-by-step account, with more pictures, of how to do the job properly, using a Large White head. As a small child, I lived for a year or more with my mother on her family's farm between Shrewsbury and the Welsh border. We never had a boar's head for Christmas, but we lived well, in part because every farmer was allowed to kill a pig, I think every six months, for his own use. That killing of course was done out of my sight and earshot, but at harvest time I joined enthusiastically in trying to kill rabbits as they bolted from the ever-narrowing refuge of standing wheat. That was the harvest of 1940, which fed Britain through what would otherwise have been a hungry winter. Brears doesn't mention 1940, but he records vanishing ways of life so evocatively that our own memories are refreshed.            ROGER OWEN Claire Hopley: The History of Tea: Remember When, an imprint of Pen & Sword Books, Barnsley: 2009, 192 pp., paperback, £9.99 Tea is Britain's most popular beverage. An amazing 165 million cups are required daily to slake the thirst of the nation, so it is not surprising that tea should make a popular subject for books too. In this one Claire Hopley gives a concise history: its origins; legends and types of tea interspersed with enticing glimpses of tea's multi-faceted social history: tea gowns; tango teas and children's teas to name a few. But what I most like about this fascinating book is that the story of tea drinking in Britain is told with a different and refreshing slant – through literature – using many sources from novels, plays, poems and other literary texts. Another plus is the excellent selection of tea-time recipes based on scenes in some of our best-loved books. Some are traditional favourites such as cucumber sandwiches, cinnamon toast, scones; others are more unusual such as hazelnut sandwiches inspired by Alison Uttley's Little Grey Rabbit's Party and chestnut cakes mentioned in The Sweet Dove Died by Barbara Pym. A better title for the book might have been 'Tea and Literary Tea-times'. Disappointingly there are no illustrations but the book is attractively priced and there is a rewarding section at the end listing favourite tea rooms around Britain including the famous Willow Tea Rooms of Glasgow and, my own favourite, Betty's of Harrogate renowned for its fat rascals and curd tarts. [Both, by the way, were much appreciated by the late tea lover Alan Davidson.]            HELEN SABERI Hervé This: Science of the Oven: Columbia University Press, 2009, 206 pp., hardback, £15.95. Co-founder of molecular gastronomy, Hervé This argues that science produces knowledge; technology produces ingredients, utensils or processes to harness that knowledge and technicians combine their skills and ingredients with available technology to produce concrete results, by which their skills may be appreciated. However, language offers us a set of increasingly blunt tools when discussing food. Molecular gastronomy, This contends, is a science, since gastronomy shares the etymology of such undisputed scientific disciplines as astronomy, agronomy or taxonomy, through the suffix -nomia, the ancient Greek word for law. Imagine This's frustration then, for the scientist to find that the 2010 edition of the Petit Robert dictionary includes the term molecular gastronomy for the first time, but mistakenly defines it as '…a scientific approach to cooking…' The second edition of the Oxford English Dictionary once did better, defining gastronomy as: 'The art and science of delicate eating.' although the word 'science' disappeared from subsequent revisions and notably from the concise versions now current around the English-speaking world, which refer to '…the practice or art of choosing, cooking and eating good food.' Since being disappointed by a sullen soufflé in 1980, This has devoted his life to understanding the science of underlying mechanisms in the kitchen. Unlike cooking, science is not driven by emotion: this is his biggest difference with those who would cheerfully confuse molecular gastronomy with molecular cuisine, at the same time misunderstanding the contribution that scientific analysis can bring to the subject of food. He recounts, for example, how a team of scientists in Périgueux succeeded in developing a laboratory technique to distinguish strawberries by the soil in which they were grown, as well as correctly identifying the variety grown at the different sites. So, far from being a threat to concepts such as terroir, science is better placed than ever to start identifying the influence of provenance and the growing environment on food crops. Despite its contributions to the creature-comforts enjoyed in industrial societies, it must be said that science often sparks mixed emotions among consumers where food is concerned. Modernity itself is misunderstood, it would seem. Paradoxically, This observes, there is a persistent medieval conservatism in common expectations of how food should taste, conditioned by misplaced notions of what is 'natural'. The pencil-thin root of a wild carrot (the original, 'natural' carrot) is far removed from the thick, juicy cultivated carrots shoppers expect to find on sale, yet nobody stops to query the artificially bulky carrot. The modern carrot is an artificially derived plant, raised in conditions that wild plants can only dream of unless they are growing as weeds. It is not just that society has forgotten that today's carrots have wild ancestors, it is also true that very few people understand just what centuries of plant breeding have done to make food crops more productive. Nature does not provide edible plants in abundance. Hemlock is as much a part of a diverse flora as wild carrots, This reminds us philosophically in his French language blog. (For readers of French, it is worth subscribing to Hervé's blog at http://hervethis.blogspot.com/ for up-to-date articles and thoughts directly from Paris.) Charles Darwin observed that the flora and fauna of the natural world is in a constant struggle just to survive, let alone breed. Nature has not changed as radically since Darwin's day as has industrial society's notion of Nature. This disagrees the idea that a dish should taste of its constituent parts. In The Science of the Oven, he writes: 'No, cooking does its best to transform the taste of foods, and the cook decontaminates food, changes its texture (either toughening or tenderizing it), and provides it with taste.' Take something as simple, or as complex, as an egg. With an egg white and a hand whisk, This showed that adding liquid to the egg white as he whisked can increase the volume, limited only by a progressive weakening of the foam and its final application. The result can be transformed into a very light meringue, which This calls 'wind crystals'. After discussing the recipe with his friend and collaborator the three Michelin-starred chef Pierre Gagnaire, it was transformed into a gastronomic masterpiece by adding a flavour note with the liquid. Gagnaire's adaptation added an olive to the centre of each meringue, adding some of the brine to the egg white while preparing the foam. As This explains in The Science of the Oven, the meringue traps volatile molecules that the diner can taste and enjoy at table. (Every month, in addition to contributing to the journal Pour la Science, This writes about a scientific insight for the website of his friend, the chef Pierre Gagnaire. The two have collaborated on many projects for over a decade, including the book Cooking, the Quintessential Art, published by California University Press in 2008.) While on the subject of eggs, This also perfected the process for cooking the 65-degree egg, which has created an appreciative ripple of interest among chefs around the world. Cooked at 65°C, the egg will have a soft yolk but a firm white, regardless of how long it spends cooking. He developed the process after analysing the temperatures at which the component proteins of an egg will coagulate. His scientific approach frees cooks from the constraints of a time-based system, since controlling temperature is a more precise way of determining precisely which proteins set to achieve the desired texture. There is, however, a need to manage temperature precisely, since an increment of just one degree centigrade either way can change the final outcome: irrevocably if the cooking is too hot. This has also identified 23 families of sauces in classic French cooking, based on their finished physical characteristics rather than the method used. On this basis, This classifies crème anglaise alongside hollandaise, since they are both bound by the coagulation of egg yolk in an emulsion. Using this knowledge, This argues, it is possible to develop genuinely new sauces which owe nothing to classical tradition, such as the addition of stiffly whipped egg whites to a velouté. By the same token, it would be possible to substitute melted foie gras for melted butter and legitimately call it a variant on a classic sauce. The bulk of This's writing is still in French, but this autumn has seen this English translation of his 2007 scientific treatise De la Science aux Fourneaux, which This himself describes as 'more difficult,' intended primarily for a scientific audience. The translation by Jody Gladding defers to the original French and may feel a bit stilted at first. This impression passes fairly rapidly, however, since This has a very engaging, conversational writing style, which requires a certain French 'accent' to be retained in the translation. This remarks that the language of gastronomy sometimes lacks the necessary vocabulary, especially to describe new phenomena, while English terms are 'obscuring' French usage. The rendering of an English word such as 'flavour' into 'flaveur' is regarded as an unnecessary intrusion, for instance, by a number of French researchers. PETER CROSSKEY Stephen Markwick and Fiona Beckett: A Very Honest Cook: Recipes and stories from 35 years at the stove: Culinaria Press, 2009: 64 pp., paperback, £10. (Available from Culinaria, 1 Chandos Road, Bristol BS6 6PG and from www.culinariabristol.co.uk) Stephen Markwick trained with British Transport Hotels, worked with Joyce Molyneux and George Perry-Smith in the 1970s, then opened restaurants on his own account in Bristol. First there was Bistro 21, then Markwick's, and now Culinaria. He is living proof that you can carry on cooking after the age of fifty, though I always contend that most chefs promote themselves to executive roles after they reach forty. The book is wholly recommended. The recipes are just so (if you are of a certain age), the photography clean and attractive, the thoughts from the stove enlightening. Having just celebrated Mrs Jaine's sixtieth birthday with a party at Culinaria, I would have to write thus. But do not put it all down to favouritism.