PPC 63 (January 2000)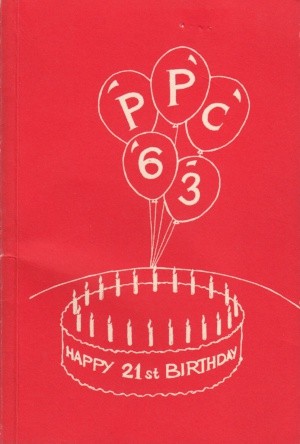 PPC 63 (January 2000)
 

Contents

Buy an individual article as a PDF

| | | |
| --- | --- | --- |
|   | The 1999 Sophie Coe Prize: Report of the Judges |   |
|   | Letter from Iceland | by Nanna Rögnvaldardóttir |
|   | The Re-discovery of Gammelsaltet Sei | by Regina Sexon |
|   | Tamales in Mesoamerica: Food for Gods and Mortals | by Claudia Alarcon |
|   | A Taste of the Fruits of the Philippines | by Helen J Saberi et al. |
|   | Japanese Food as Art and Symbol: Evidence from Inedible Leaf Garnishes | by Robert W Pemberton |
|   | Maggie Black (1921-99) | by Alan Davidson |
|   | Book Reviews |   |
|   | Notes and Queries |   |
Notes & Queries
CONDENSED MILK
from Rachel Laudan I am interested in the uses of evaporated, sweetened condensed, and powdered milk. Recipes, anecdotes, and memories will be gratefully received. Anyone who is interested in the many and sophisticated ways these ingredients are used can have a copy of the preliminary draft of my Cow's Nest Cookbook: Condensed Milk for Culinary Moderns for £3.00 / $5.00 including postage and packing. My address is: Calle de Tenaza 23, San Javier, Guanajuato, Guanajuato 3600, Mexico.
EMY'S L'ART DE BIEN FAIRE LES GLACES D'OFFICE
from Robin Weir Does anyone have any idea who Emy was? I am planning to produce a limited edition, numbered facsimile of the original 1768 book along with a translation into English in the spring of 2000. I have had a number of people searching and so far nothing factual has emerged. It would be so much nicer if we could find out something about him, or her. I have a Dutch man who insists that Emy was female but has no evidence whatsoever! The printer/publisher, Le Clerc, was I have been told a very prestigious company in Paris and that is all I can find out so far. My address is: 104 Iffley Road, London W6 OPF.
SUMMER PUDDING
from Jack Lang In response to the article on Summer Pudding in PPC 62, similar early recipes are:
Warne's Model Cookery by Mary Jewry, about 1880 (my edition is the New Edition of 1887): called Malvern Pudding.
Sweet Dishes by Wyvern, author of Culinary Jottings from Madras (1881), recommends plantains and raspberries, or mangoes and pineapple.
I suspect, however, the derivation is different from that given in your article and it is derived from the old style of Charlotte, a bread case filled with fruit compote, traditionally apples, then baked, and dating from the late 18th century. I have not been able to find any exact references, but Cook and Housewife's Manual, Meg Dods, (4th Edition 1829), under 'A French Fruit Pudding' says 'that any kind of ripe fruit may be used instead of apples', and elsewhere suggests a compote of raspberries and redcurrants. Rowley Leigh published an article on the history of Summer Pudding in the Sunday Times in July 1998. Cherries give a particular stickiness to the juice; those who add blackcurrants to raspberries and redcurrants, are of course, heathens. My address is: Mitchell Wood House, Caldecote, Cambridge CB3 7NU.
MACHE: A SURPRISING PRICE DIFFERENTIAL
from Edward Schneider The last time I bought mache – hydroponically grown, with little clumps of soil clinging to the roots – I paid $24 a pound for it, soil and all. My wife Jackie is reading Balzac's Le Cousin Pons, and came upon the following passage at the beginning of Chapter XLIII: En entrant avec sa brusquerie habituelle, Mme Cibot [the concierge] surprit le docteur a table avec sa vieille mere, mangeant une salade de maches, la moins chere de toutes les salades, et n'ayant pour dessert qu'un angle aigu de fromage de Brie ... Mache, Valerianella locusta, is also known as corn salad and lamb's lettuce. It is naturalised in North America, and demand for it in cultivated form is already significant, and growing. However, the market forces currently operating will evidently have to become much more powerful if it is to become one of the cheapest salad greens for Americans. Another well-known case of a cheap, popular food becoming a costly, 'elite' one is that of the oyster. Perhaps PPC readers can think of other examples as well. My email address is: emsny@worldnet.att.net
OXFORD COMPANION TO AUSTRALIAN FOOD
from Barbara Santich With reference to the review by JMD on page 55, I can offer some good news from Australia – there is now to be an Oxford Companion to Australian Food, of which I shall be one of the (?three) editors. It will follow in the spirit of The Oxford Companion to Food, but will have a distinctly Australian flavour, and will take (we anticipate) three to four years to do, ending up as approximately 400,000 words of text plus some black and white illustrations and some 8 to 16 pages of colour. My address is: 13 King Street, Brighton, SA 5048, Australia (Email: barbaras@camtech.net.au).
UNDER WAY AGAIN
from Alan Davidson In the lower reaches of the Thames there has lain for many years, rusting and stuck in the mud, a vessel bearing the name 'Old Text Project'. Back in the early 1980s, when I launched her, there were high hopes that she would have an active career as a storehouse of copies of old culinary texts and a dispensary to which those wishing to have copies of the copies could repair. In practice, nothing much happened after Marcus Bell, who had been acting as bo'sun of the vessel, departed to Queensland to attend to the sugar cane plantations of his Australian bride. Now, however, the vessel has a new captain, Fiona Lucraft, well known to readers of PPC for her groundbreaking work in several fields of food history (who can forget her unmasking of John Farley, or her more recent analysis of food references in the novels of the Bronte sisters?) She was one of the very very few people who actually made use of the Old Texts during the last dozen years. Now she has taken over the whole collection, which is already very extensive, and will maintain and foster it at her home near Ely. All enquiries and requests for information or texts, or offers to contribute new items to the collection, should be addressed to her at: The Limes, 40 Station Road, Haddenham, nr Ely, Cambs CB6 3XD. tel (0)1353 740 791 fax (0)1353 740 294
ADDRESS OF C ANNE WILSON
from The Editors A word of apology if due to C. Anne Wilson, whose address dropped off the end of the Note (about the next Leeds Symposium on Food History, scheduled for 8 April, 2000) which she kindly supplied for PPC 62. The contact address for this event is: C. Anne Wilson, Brotherton Library, University of Leeds, Leeds LS2 9JT.
GASTRONOMICA: THE JOURNAL OF FOOD AND CULTURE
from Michelle Provorny The University of California Press announces a new quarterly journal, Gastronomica: The Journal of Food and Culture, beginning publication in January 2001. This journal aims to make readers aware of food as an important source of knowledge about different cultures and societies. Combining the latest research with an appreciation for the pleasures and aesthetics of food, Gastronomica will provide a forum for sharing ideas, provoking discussion, and encouraging thoughtful reflection on the history, literature, representation, and cultural impact of food. Gastronomica welcomes articles, arising from any field of study, which touch on the history, production, uses and depictions of food. In addition to research articles, the editors will consider essays, poetry, original artwork, photographs and cartoons. Articles should generally not exceed 8,000 words. I will gladly email or fax, to anyone interested, details of how submissions should be presented, and the address to which they should be sent. My email address is: michelle.provorny@ucpress.ucop.edu. Or I can be addressed c/o Darra Goldstein (Editor, Gastronomica), Weston Hall, 995 Main Street, Williams College, Williamstown, MA 01267, USA.
HELP PLEASE!
from Ann Rycraft I have so far had no success in obtaining the following books from either actual or virtual bookshops: Du Manuscrit a la Table, ed. C. Larnbert (Montréal and Paris, 1992) and B. Laurioux, Les Livres de Cuisine Médievaux (Typologie des sources du moyen age occidental, fasc. 77, Brepols-Belgium, 1997). Laurioux is in the University library here and Lambert I have had on loan from Edinburgh University Library, but I need my own copies - can anyone tell me where I can buy them (new or secondhand)? My address is Centre for Medieval Studies, University of York, The King's Manor, York YO1 7EP. Email ar13@york.ac.uk